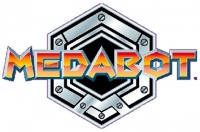 Viz Communications has announced that it will be releasing English-language versions of the Japanese Medabots manga, beginning in April. Two 40-page b/w issues will be released each month at US$2.75 each. The anime is currently airing on Fox (see 'Medabots To Bow on Fox Kids'); toys from Hasbro are beginning to ship now (see 'Hasbro To Produce Medabot Toys').
Similar in concept to a number of other successful Japanese anime/toy/game properties, Medabots features kids with robots that battle on their behalf in 'Robattles.'

With hundreds of different robots available for toys and an anime backlog that includes at least fifty episodes, this property could be a U.S. merchandising powerhouse.