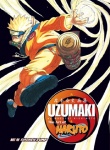 Viz Media's art book offerings for the fall include a volume of watercolor sketches from famed anime director Hayao Miyazaki, an Art of Shonen Jump book spotlighting Masashi Kishimoto's ultra-popular Naruto character, a full color children's book based on the Studio Ghibli film The Cat Returns and new collections featuring art from Kaori Yuki's Angel Sanctuary and Hiromu Arakawa's Fullmetal Alchemist.
The highlight of the fall list is Hayao Miyazaki's Nausicaa of the Valley of the Wind: Watercolor Images ($34.99), a 208-page full color collection of Miyazaki's sketches for what many still believe is his best film. Unlike most animation directors Miyazaki, who must truly be 'the hardest working man in show business,' reportedly functions as a 'key animator' on all his films and does the majority of the conceptual work as well. Nausicaa is a special project in the Miyazaki canon if for no other reason than the fact that he drew a seven-volume manga version of the story.
Masashi Kishimoto's Naruto has been the most popular manga property in North America since the Naruto anime series debut on the Cartoon Network in the fall of 2005, and given the extent of the ninja-in-training's following here in the States, The Art of Naruto: Uzumaki ($19.99), a 148-page full color volume due out in October, will undoubtedly be the most popular art book on Viz Media's fall list.
The Cat Returns Picture Book ($14.99), also due out in October, is a children's book that uses actual cel art from the Studio Ghibli The Cat Returns movie (directed by Hiroyuki Morita) to retell the story of the film, which was inspired by the manga by Aiu Hiiragi.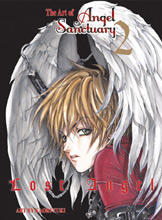 Also due out in October are The Art of Angel Sanctuary 2 ($19.99) and The Art of Fullmetal Alchemist 2 ($19.99). Kaori Yuki's Angel Sanctuary is a groundbreaking shojo series that is as well known for its daring philosophical themes as it is for Ms. Yuki's superb Gothic-influenced artwork. The artwork of Hiromu Arakawa's Fullmetal Alchemist may not be as spectacular as that in Angel Sanctuary, but it is in its own subtle way perfect for the popular shonen adventure saga that inspired the top anime series (in the U.S.) in 2005.