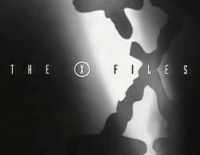 Sci-Fi.com is reporting that a luncheon meeting between David Duchovny, Gillian Anderson and X-Files creator Chris Carter was held in Los Angeles recently to discuss the eagerly awaited second X-Files movie. According to the report a new X-Files film, X-Files 2, is 'tentatively' set to start shooting in December with Carter directing from a script by longtime X-Files writer Frank Spotnitz. Duchovny and Anderson will resume their roles as Special Agents Mulder and Scully.
The X-Files TV series ran for nine seasons on the Fox Network and managed to make 'conspiracy' highly entertaining thanks to clever writing that imported elements from the science fiction and the supernatural genres and deftly mixed them with generous amounts of humor and the format of a police procedural. The formula is a tricky one to master and there are currently no fewer than three TV series in development that are trying to capture some of that old X-Files magic (see 'Fox Looking to Scare Up 'Fringe' Benefits').
Actually Carter and his crew were not exactly able to recreate the magic of the TV series in the first X-Files movie that was released in 1998. Though supposedly a stand-alone project, the film actually depended on at least some familiarity with the TV series' staple themes of alien invasion and government cover-up -- and since the TV series was still on-going, the movie couldn't provide any definitive answers to the questions raised by the TV series. A second film could provide the show's creators with a chance for big screen redemption and audiences with some answers to the questions raised by the provocative series -- but since one of the X-Files most endearing qualities was its pervasive sense of ambiguity, fans shouldn't expect any definitive resolutions.