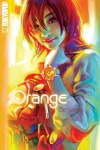 Tokyopop has announced a new line of full color graphic novels by manga-influenced creators from around the world. The new full color graphic novels will be published in a slightly larger 7.2" x 10" format and will include works licensed from the French publishers Delcourt and Soleil as well as books from Asian sources. Tokyopop is hoping that reasonable price points and the popularity demonstrated by some "world manga" titles will help the new line gain a foothold in what is a very competitive market.
The first three books in the new Tokyopop Graphic Novels line are slated for publication in early 2009 starting in February with Orange ($14.99), a 128-page saga of a young woman's attempt to come to terms the world around her. Originally published in China by Xiao Pan, Orange features jewel-like watercolor art from an artist known only as Benjamin.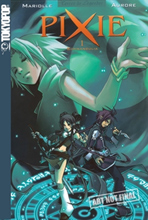 Also shipping in February 2009 is Pixie, the first volume in a fantasy trilogy by Mathieu Mariolle and Aurore, which was originally published by Delcourt in France. The 112-page full color volume will have a cover price of $12.99.
The third release in the series, Luuna by Didier Crisse and Nicolas Keramidas, ships in March. Luuna is the first book in a 3-volume coming of age saga set in an American Indian tribe. The 112-page Luuna will also have a cover price of $12.99.