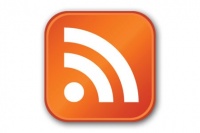 An ICv2 Release. "An RSS feed was one of the most common requests we've received for Website modifications," ICv2 president Milton Griepp said. "And we've launched that feature this week."
The new RSS feed, which allows users to get a constant update of new content being added to the ICv2.com Website throughout the day, is available through a button in the top navigation on the ICv2.com Website, and through this link: click here.
"Since we've gone to adding new stories on a 24/7 basis, our users have been asking for a way to keep up with the news on a real-time basis," Griepp said. "Now they've got it."
The addition of this new feature was made much easier by the re-launch of the ICv2.com Website last month. Other new Website features will be rolled out throughout the summer.