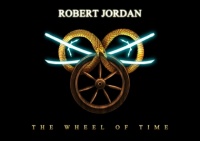 Dabel Brothers Publishing has announced the acquisition of the rights to create a comic book adaptation of Robert Jordan's hugely popular Wheel of Time series of fantasy novels, which have sold over 14 million copies in North America alone (and more than 30 million copies worldwide). The first issue of the Wheel of Time comic book series will be released in December. The individual issues will be collected in graphic novel format and distributed by Del Rey, an imprint of Ballantine Books at the Random House Publishing Group.
Robert Jordan was a highly decorated Vietnam War veteran, who began his Wheel of Time series in 1990 with the publication of The Eye of the World. Jordan wrote eleven volumes of the series and one prequel, but died in 2007 before he was able to finish the twelfth volume. That book, A Memory of Light, will be completed by Brandon Sanderson and published by Tor Books in 2009. The Wheel of Time is a truly epic fantasy series that spans the eternity of creation--the seven spokes of the wheel each represent a different age--and features the recurring battle the forces of light (led by the Dragon) and darkness (led by the Dark One, Shai'tan).
The Dabel Brothers published a comic adaptation of Jordan's A New Spring in 2005 and worked closely with Robert Jordan, who provided them with extensive notes to be used in further publications, including character descriptions and other visuals. Jordan's widow and editor, Harriet McDougal, cited that experience in announcing her decision to allow the Dabels to adapt Wheel of Time, Jordan's magnum opus, noting, "Their work is splendid. Robert Jordan liked it enormously."
In 2001 Wizards of the Coast published a self-contained d20 role-playing game set in The Wheel of Time universe.