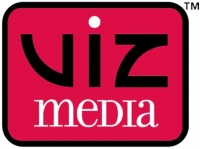 Viz Media is making a high-powered entry into the original comics business, with Shonen Jump EIC Marc Weidenbaum, now Vice President of Original Publishing, and Eric Searleman, Senior Editor, heading up an aggressive effort to develop original content. The two will be reviewing portfolios at San Diego Comic-Con, and have already been talking to artists.
We caught up with them to get more info about this new initiative.
Are you looking for original IP, or for talent to work on U.S. versions of Shueisha or Shogakukan IP?
The former. And around here we call them original comics. We're looking to tell new stories.
Where will you publish your original comics (straight to graphic novel, the magazines)?
It'll depend on the material. We're pretty wide open. Right now our focus is entirely on what illustrators, writers and illustrator-writers are out there, and who's doing the sort of work we want to publish. Here's one small example: we're considering adding simple, one-to-three-page comics to Shojo Beat, original comics by non-Japanese creators talking about their affection for Japanese comics and culture, and the influence of Japan on their work. That project's talent pool will no doubt eventually include Shojo Beat readers, who are an incredibly creative and inspiring community. In that specific format, we're especially interested in work by folks who've spent time in Japan. Just to be clear, though, our primary focus for the overall Viz original-comics plan is long-form fictional escapades.
Are you looking for manga-style properties?
If by "manga" you mean what is generally considered manga in the United States (fantasy and romance aimed at teenagers), then no. If by "manga" you mean what is meant by manga in Japan (a broad range of comics that emphasize serial storytelling, cliffhangers, reader feedback, a supportive editorial process, and a rich creator voice), then yes we are.
Are you looking for b/w or color art?
Either, though we want stories that are told in a fleet, natural style, and for many creators that may work best in black and white. We've got nothing against color, mind you.
In terms of graphic novels of this new material, are you looking at formats other than the 200-page b/2 manga format?
Absolutely. The material will determine the format in which we elect to publish a given comic.
Are you looking for properties primarily for North American consumption, or also with an eye toward sales in other markets?
Nous pensons certainement au dela de l'Amerique du Nord.
Do you believe that there is American material that would sell well in Japan?
Certainly. Both countries have their own rich, indigenous graphic-storytelling cultures. There are bridges yet to be built.