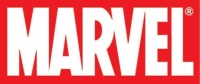 Marvel's decline in profits on sales to the direct market were one of the few blemishes on an otherwise outstanding quarter, as reported before the stock market opened this morning. For the second quarter, Marvel's sales were $156.9 million, with profits of $46.7 million ($.59 per share), both up substantially from the year ago figures and above estimates of $131 million in revenue and profits of $.45 per share.
Publishing profits were down 20%, on a 3.3% sales decline. This is similar to the 4% decline in publishing sales in the previous quarter (see "Marvel Beats Street, Ups Forecast"). Sales declines were blamed on tough comparables due to Civil War trade paperbacks, Dark Tower, and the death of Captain America editorial event in the year ago period (Secret Invasion revenues didn't kick in until late in this year's second quarter).
The publishing sales declines were attributed to the direct market. Margins also declined in the publishing segment due to higher paper and talent costs, and Marvel's investment in its digital initiatives in Q2.
Marvel raised its guidance for the full year to $122 to $138 in net profits, vs. its guidance only a quarter ago of $104 to $122. The increase was due to the inclusion of movie revenues in the guidance; both Iron Man and Hulk, with a combined worldwide box office of $817 million, were released in the second quarter.