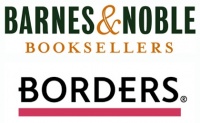 The nation's largest book chains are feeling the pain of the financial crisis and passing it on to their suppliers, with a tough holiday season and 2009 ahead. Graphic novel buys for November and December have been cut 30% to 60% by the two largest book chains, according to one major graphic novel publisher.
Leonard Riggio, chairman of Barnes & Noble, said that the chain was "bracing for a terrible holiday season" in an internal memo to employees published by the Wall Street Journal. "Never in all the years I've been in business have I seen a worse outlook for the economy," the memo said. "And never in all my years as a bookseller have I seen a retail climate as poor as the one we are in. Nothing even close."
Barnes & Noble has been experiencing year over year same store sale declines for the first time ever for the chain.
Riggio emphasized in the memo that B&N was well-positioned, as a profitable company with no bank debt and access to credit if needed. But he painted a very pessimistic picture of the retail environment overall, predicting that "many once famous retailers will shut their doors" in a "Darwinian" environment in which "only the fittest will survive."
Riggio didn't name any other retailers, but Borders, which is smaller and under considerable debt pressure (see "Borders Unlikely to be Sold"), is certainly in a much worse position than B&N going into this difficult period.
While the cuts in graphic novel buys for the holidays are deeper than the anticipated sales decline, with reorders expected, their magnitude is staggering, and indicative of a very difficult holiday season for specialty retail chains.