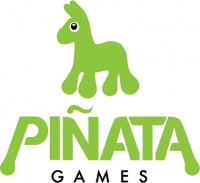 ICv2 recently learned of an effort by former WizKids employee Jake Theis to acquire HeroClix through new company PiñataGames (see "Piñata Games Formed to Acquire HeroClix"). We caught up with Theis for some questions on his efforts.
We've read that there's an effort by some former WizKids employees to save HeroClix. Can you tell us who's involved, and what their former roles at WizKids were?
The movement to save HeroClix grew out of our pride and passion for all of the hard work and vision that we've poured into the future of the brand. My name is Jake Theis, and I have been in the core hobby industry for five years. Previously, I worked in both brand managerial and R&D capacities for Wizards of the Coast, but for the last eight months, I have worked in Brand Development for WizKids Games. At WizKids, I served as the primary contact for licensors, developed new product releases, and led the product line strategies for HeroClix.
I'm still in close touch with many of the former employees that supported the lines -- Management, Marketing, Organized Play, Graphic Design, Production and Sculpting. They have all expressed their support for our effort and look forward to future developments and opportunities to help the cause.
Most importantly, we are in daily contact with the consumers and volunteers who have expressed their support and willingness to help on any and all fronts. They have thrown their full weight behind our new game company and behind the "Save HeroClix" cause.
How was the name Piñata Games chosen?
We actually started with a fan contest to name our company. The sheer volume of names submitted floored us and we debated for hours over the right one to select. The brainstorm gave way to question: "What is our company's goal?"
Jokingly, someone said, "Protect the piñata that is HeroClix." The name hung in the air, and we all laughed. It was silly, evocative, memorable, and very different from many of the medieval and/or menacing names in core hobby. Plus, who doesn't love piñatas? They conjure up feelings of celebration, surprise, and are all-around cute. Also, the availability of the URL helped.
Do you have any financing?
We're in a competitive bidding situation and wouldn't want to tip our hand when it comes to funding. My team has 14+ years of experience in the hobby game industry, and as such, have made numerous contacts and built a rolodex of industry players. I also have pursued undergraduate and graduate studies in business, which has yielded a pretty good network of business contacts too. We've got a week full of phone calls and meetings already pre-booked from incoming inquiries, and we haven't even had time to make outgoing calls to our respective peer networks.
It seems like you're relying on a lot of grass roots support to get this rolling--how are you making this happen?
We just created the framework and mechanisms that could harness the passion, excitement and enthusiasm of the fans. They trust us and our vision of the game. In four short days we created a structure that allows fans to organize, donate and build external networks to help the cause.
In addition, we're reaching out and mobilizing small groups of the giant mass of supporters to propel our efforts and the entire fan pyramid. We began with a full-court press on the HCRealms forums, which gave way to a Wordpress blog, which turned into the Save HeroClix site, which will eventually will roll into our game company's Website. Needless to say, it's been an exciting week.
Our community has a tremendous wealth of different talents, many of which have been donated to support our cause. We have volunteers that have donated web support, are creating an events database, mobilizing fans and retailers for our Calling All Clix support weekend- December 5-7, drafting professional-level press releases, launching full-fledged viral media campaigns, sculpting new non-licensed figures to support the movement, creating YouTube videos to show their support, and countless other activities.
The most astounding show of support thus far has been the donations that fans have given us to fund our efforts. Our players have donated their hard-earned money, in the worst-economic climate of their lives, to show that they want us to continue their game. These donations let us work at the blistering pace that we've set. It has been an amazing, sleep-depriving experience.
How would you characterize that support?
Zealous, overwhelmingly positive and guerilla. Our fans knew where HeroClix was heading before the branch closure, and want to see the game reach the point that was promised to them. Should we secure the rights, not only will we never lose sight of the hard work contributed during this movement, we will endeavor to keep the feel of community and commitment that fans showcased at this crucial tipping point.
Have you spoken to Topps--how likely do you think it is that you will be able to acquire HeroClix?
We're pulling together our offer and will reach out to Topps shortly, but we feel like we are in as good, if not better, position than others based on a few factors:


1. We have a solid five-year plan for the line.
2. We have the expertise and experience to back that plan and execute on it quickly.
3. We can retain key human capital to do so in the flick of a switch.

We developed a close working relationship with our former colleagues at Topps back in New York. They've (both the individuals and the corporate entity) have acted with kindness, sincerity, class and fairness through this difficult time. We can't reiterate the previous point enough. Had it been any other way, we wouldn't even consider pursuing the rights.
We have great relationships with Marvel and DC. I've personally worked with both of their licensing teams for a year now, and feel a close kinship with these partners. They liked where we were heading.
Ignoring HeroClix for a minute -- In ANY acquisition there are a couple of non-income statement questions you have to answer before you can make an offer on a business.
1. Do we have or can we raise the money?
2. Can we without prohibitive expense, quickly turn the business back on?
3. Are key personal willing to work for the new owners?
4. Do you have a long-term plan for the business?
5. Will customers "accept" the vision of the new owners?
We think we have a very definitive "yes" for question #2-5 and that has made getting to a yes on #1 so much easier.
What are your next steps?
There are so many. We will continue to keep the Save HeroClix movement going at full-speed. We are preparing for the Calling All Clix events at hobby shops around the globe on December 5-7. Retailers are starting to contact us regarding the events, and the former WizKids Envoy network has thrown their support behind the events.
The number of investors and their share of the business is still an open item, and in general, we are doing some clean-up work on our financing. The Piñata Games Website will be a work-in-progress this week as we add content, sizzle, and an event database. Some important calls remain left to be made with some of our former licensing partners, too.
Also, while we are kicking off our communication with the premier retailer website, ICv2, we are planning an all-out media blitz later this week. The press interviews are starting to rack up as the movement has hit viral status. This will mean even more blogs on the Save HeroClix Website in addition to promotion of our Save HeroClix Facebook group.
All in all, we're gearing up for another busy week.
Are you trying to get retailers involved?
Absolutely. Everyone that has ever worked at WizKids knows how important the retailer is to our business. WizKids was the birthplace of the world's best premier hobby retail promotion-- "Buy It By the Brick." The brick program largely crushed Internet discounting of product, and helped put more coin in mom-and-pop's pockets.
WizKids' corporate culture revolved around the retailer and the fan. It should come as no surprise that we believe that retailers are critical to the cause; we have a good number of them contacting us pledging support in the form of donations, events support, and word-of-mouth marketing, but we aren't stopping there. We understand the hesitation in the channel, but hope we can earn the remaining retailer support by showing them how strong the fan base, product line and our all-volunteer, grass-roots movement is during this transition time.
As I mentioned earlier, we have begun organizing a "Calling All Clix" event for the beginning of December (the weekend of the fifth). Retailers interested in supporting our cause can get involved in many ways (hosting a tournament, providing prize support or simply just lending a friendly voice to the cause). A volunteer created event scheduler and event locator should go live shortly.
Will the Diamond-Alliance exclusive go with any sale of the brand, or is that over with the WizKids shutdown?
I can't speak for Topps, but based on my experience Diamond-Alliance was great to work with and their support lead to many successful product launches and helped us grow the HeroClix brand.