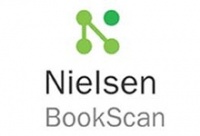 Bookstores and other retailers tracked by Nielsen's BookScan service sold 14.7% fewer graphic novels in Thanksgiving week 2008 as compared to Thanksgiving week in 2007.
Unit sales tracked by the service for the week ending November 30, 2008 were around 244,000, as compared to sales of 286,000 for the week ending November 25, 2007, according to information provided to ICv2 by Nielsen.
The drop in graphic novel sales compares to an increase of 6.0% for books over-all from BookScan (as reported by Publishers Weekly). That increase was in the midst of steep declines in book sales in the weeks running up to Thanksgiving week, so wasn't a sign of health as much as a sign that eventually consumers will have to do some holiday shopping.
A couple of caveats on these graphic novel numbers. First, pieces aren't dollars. As the top of the graphic novel bestseller list has become more accommodating to non-manga titles recently, the mix has moved toward higher cover prices, which may mean an increase in the average cover price that could help offset some declines in piece sales. Second, there's an increasing amount of graphic novel activity off the graphic novel charts, as publishers seek to group their kids or young adult titles in those departments, rather than in the graphic novel department. Third, the comic store market appears to be behaving differently from the bookstores. And last, one week does not a season make.
But despite those caveats, there have definitely been some declines in graphic novel sales in bookstores this fall as the economic crisis has taken hold, and these numbers from the kickoff of the holiday shopping season confirm it.
We asked a number of industry figures to give their comments on these numbers and the over-all trends. Kuo-Yu Liang, VP Sales and Marketing at Diamond Book Distributors, shared his view, which includes a number of key publishers (see "DBD's Liang on Holiday Graphic Novel Sales"), with more to come tomorrow. Del Rey declined comment.