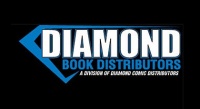 We asked a number of key executives for comments on our report that bookstore graphic novel sales slumped 14.7% for Thanksgiving week 2008 as compared to the same week in 2007 (see "Thanksgiving Week Graphic Novel Sales Drop 14.7%"), along with any thoughts on the over-all impact of the economy on graphic novel sales. Diamond Book Distributors sells graphic novels from Marvel, Dark Horse, IDW, and Image, among many others, into the bookstore channel.
DBD VP Sales and Marketing Kuo-Yu Liang pointed out that the Thanksgiving holiday fell later in 2008, making the comparison of the weeks somewhat unusual, which coupled with the schedule of key releases from DBD's list may have had an impact. "Overall our titles saw single digit decreases from last year, but at least some of that is due to scheduling," Liang said. "Major titles like Gunslinger Born and Perry Bible Fellowship went on sale last November, while this year key titles such as Long Road Home went on sale in October."
Liang gave us more color on the numbers and the underlying trends. "Overall cash register sales remain positive for the year but net billings have taken a hit as accounts are ordering less up front while sending back more returns," he said. "Channel-wise we're seeing very strong demand from online and international, in particular in the UK. Content-wise the front runners continue to perform very well. Sales are soft on debut titles and those without any name recognition."
Despite the challenges, Liang is optimistic about 2009. "We're expecting a strong 2009 based on our publishers' list and the expectation that retailers' woes will stabilize," he said.