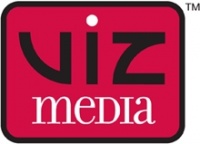 Viz Media LLC and Warner Home Video have reached an agreement under which WHV will distribute all new and catalog DVD releases from Viz Media starting on April 1st. The first new titles that WHV will handle are Naruto Uncut Box Set 13 and Hunter vs. Hunter Box Set, Vol.2, which are slated for release on April 7th. On April 1st Warner Home Video will begin distributing the entire Viz Media catalog backlist, which also includes other potent anime properties such as Pokemon, Bleach, Death Note and Inuyasha.
Warner Home Video is a distribution powerhouse that not only distributes home entertainment from Warner Bros.' studios, but has also signed agreements with the owners of a number of major brands including BBC, National Geographic, Peanuts, Dr. Seuss, Cartoon Network, Popeye, American Girl, plus the NFL, the NBA, and the NHL.
Hidemi Fukuhara, the President and CEO of Viz Media, commented "We look forward to joining forces with Warner Home Video and are confident that in working with their strength in sales and distribution, we will continue to grow the anime category even more effectively than we have over the last several years."
While Viz Media does not have a huge number of anime properties, the titles it does have rank among the best performers in the North American market and thanks to the popularity of Naruto, Death Note, Bleach and Pokemon, Viz Media has been able to expand its market share during the past two years in spite of rough conditions in the U.S. anime market.