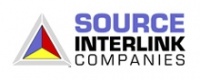 Source Interlink, one of four magazine wholesalers that service most magazine retailers in the U.S., has filed suit against Hudson News and News Group (two of its competitors), four magazine publishing groups (American Media, Bauer Publishing, Hachette Filipachi Media, and units of Time Warner), and three national magazine distributors (Curtis, Kable, and Distribution Services). The suit alleges that the defendants have colluded to destroy Source and Anderson News so that the two remaining wholesalers will "monopolize the wholesale market and use that monopoly power to shift to retailers and consumers – and away from publishers – the entire financial burden resulting from worsening market conditions and publisher-induced inefficiencies in the distribution system."
The suit follows unsuccessful attempts by Source Interlink and Anderson News to impose new per copy charges on publishers (see "Anderson Warns of Implosion in Mag Business" and "Second Mag Wholesaler Imposes Charges"). The attempts set off a sequence of events that ended with the publishers and national distributors no longer selling to Anderson and Source Interlink, eliminating key supply. Together, the two companies supplied roughly 75,000 stores with magazines, around 50% of the U.S. market.
Some of the comments definitely sound like old school magazine wholesaling. Source Interlink COO Jim Gillis told Folio Magazine that he'd been approached about selling the Chicago market. "I was contacted by News Group last night and they want to buy Chicago," he said last week. "I'm not selling them Chicago. I'd burn the f**ing place down first."
Gillis also told Folio, "In my footprint, nobody is delivering magazines but me."
Anderson News announced over the weekend that it was suspending "normal business activity," with no shipments going out this week. The company did say that it would "continue to hold discussions with publishers and retailers, trying to develop a viable model that allows it to remain in business."

The four remaining magazine wholesalers grew out of a rapid consolidation that began in the early 90s, when there were over 100 local "ID" wholesalers around the country.
Magazine sales and sell-throughs have been tanking; the Audit Bureau of Circulation reported this week that single copy sales of U.S. magazines dropped 11% in the second half of 2008 compared to the previous year. With declines in sales, and a smaller percentage of the copies distributed selling (meaning that costs are dropping more slowly than sales), the pressure is on the existing magazine distribution system to find a new paradigm, radically downsize, or both.