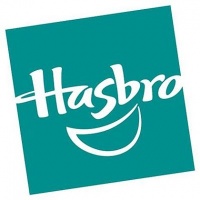 Hasbro and Discovery Communications announced today that the companies are creating a 50/50 joint venture to run a children's TV cable channel that will bring together current Discovery Kids brands with programs based on Hasbro properties. Hasbro will pay Discovery $300 million for its 50% ownership, and will also contribute a minority interest in Hasbro.com, which will stream programming from the new channel.
The new network, which will be rebranded, will relaunch in late 2010 and is expected to reach roughly 60 million homes at launch (the current Discovery Kids footprint). This is similar to the distribution for Disney XD and Nicktoons. The new channel will be targeted primarily toward kids and tweens, although co-viewership with adults is also expected to be a significant contributor. The network will participate in merchandise based on programs it airs.
Discovery Communications will handle ad sales, distribution, and operations. Hasbro will provide programming created outside the joint venture. Properties mentioned for initial development include G.I. Joe, Transformers, Romper Room, Tonka, and My Little Pony. Game brands such as Trivial Pursuit, Scrabble, Cranium, and Game of Life were also mentioned.
The fate of existing programs based on Hasbro properties, such as the Transformers animated show currently airing on Cartoon Network, is uncertain, although Hasbro indicated that it was willing to continue some programming through third parties such as Cartoon Network.
Hasbro said it was making the move to secure distribution for programming based on more of its brands, noting that existing networks have very limited space for other people's shows. This is an increasing problem for independent producers of children's programming. Networks such as Cartoon Network, Nickelodeon, and Disney are taking stakes in a higher and higher percentage of the shows they air, leaving little room for other programming. Hasbro has now taken matters into its own hands, and will now have an ownership stake in a distribution outlet for programming based on its properties.