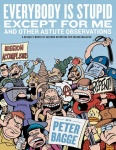 Everybody Is Stupid Except for Me
Fantagraphics Books
Release Date: July, 2009
$16.99
Author/Artist: Peter Bagge
Format: 120 pages; 7.75" x 10"
ISBN: 978-1-60699-158-9
Dedicated fans of Peter Bagge's generation-defining, satirical fiction (as seen in the legendary comic series
Hate
) know that the cartoonist also doubles as an opinionated cuss, and has been contributing provocative (but still hilarious) comic-strip opinion pieces to
Reason
magazine for the last several years... finally collected in this volume. This highly-anticipated full-color book compiles a decade's worth of informed, provocative, cantankerous & hilarious cartoon opinion pieces from our favorite libertarian curmudgeon, on topics ranging from Stupid War to Stupid Sex and, of course, Stupid Politicians.
Description of excerpt: A 5-page strip titled "What We Believe."
Next Page (Page 2)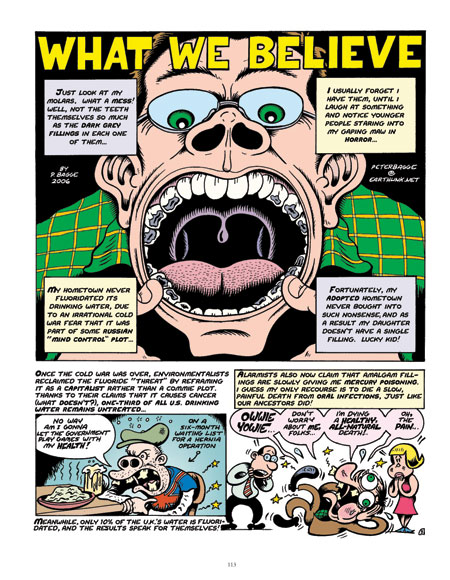 Next Page (Page 2)