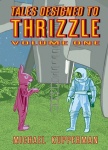 Tales Designed to Thrizzle Vol. 1
Fantagraphics Books
Street Date: July, 2009
$24.99
Author/Artist: Michael Kupperman
Format: 160 pages; 7.25" x 10"
ISBN: 978-1-60699-164-0
Hot off the debut of
Snake 'N' Bacon
on Cartoon Network's Adult Swim comes this collection of creator Michael Kupperman's smash-hit humor comic series! This spiffy hardcover collects the first 4 issues, with all the artwork upgraded from the original duotone into glorious full color.
Thrizzle's
rabid fan base includes comedy giants such as Graham Linehan (
The IT Crowd
), Andy Richter (
The Tonight Show with Conan
O'Brien
), and Robert Smigel (
Saturday Night Live
,
Triumph the Insult Comic Dog
), who provides the book's introduction.
Description of excerpt: A selection of 5 pages featuring fake ads and dubious heroes.
Next Page (Page 2)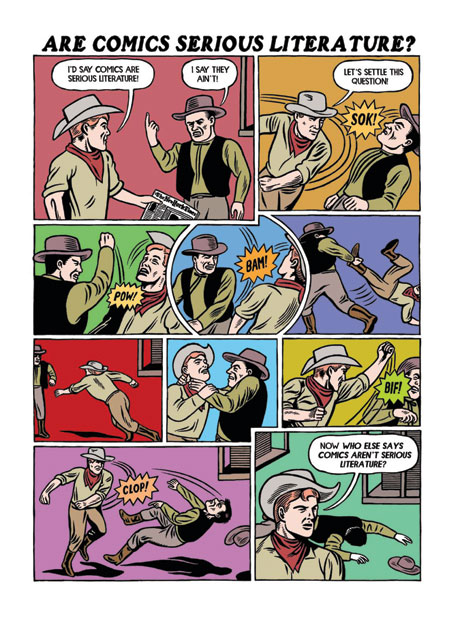 Next Page (Page 2)