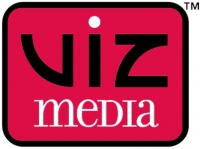 We caught up with Viz Media Vice President of Sales and Marketing Gonzalo Ferreyra at Comic-Con, and asked him about how the second accelerated release program on the Naruto manga worked, and about the motivation and hopes for the even more aggressive accelerated release program on One Piece (see "Viz Speeding Up One Piece").
First I want to talk a little bit about Naruto and ask how you evaluated the accelerated release program that you did earlier this year. How are the results of that compared to the previous accelerated release program for Naruto?
We really saw similar results. The retailers were extremely supportive of the speed-up. Obviously we had set a precedent with the prior speed-up. I think the rationale behind it, the motivation was very clear to them, and how the motivation would play to the consumer. We got a lot of support at retail, very broadly. Obviously you see a slight per volume decline but the overall volume is up. We're very happy to see how consistently the fan base stays with it despite the increase in the need to purchase multiple volumes at once.
Now you're going to accelerate the release schedule on the One Piece manga; that's even faster than Naruto was Do you think a weaker property can take an even faster acceleration, requiring people to spend more money?
It's a great question. 'We'll see' is the answer. There's a lot behind the motivation on One Piece in terms of the disparity between the success of One Piece in the Japanese market and in the U.S. This really is an effort to bring the narrative full speed ahead, re-enlist the fans that may have dropped off over time and then see how it works going forward. There's no end in sight to the series in Japan or, obviously, in the U.S. The core fans will be there; I have no question about that. Sustaining that base number that we've been doing I don't particularly worry about. The question is whether we can really grow the audience, whether we can get new buyers to jump in on some of these new narrative arcs. In the process of catching up to the Japan release, there are some pretty distinct stand-alone narrative arcs along the way. We'll see how many folks can jump in and enjoy those and hopefully go back to the beginning and join the series.