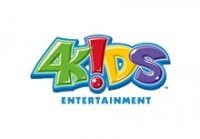 4kids Entertainment lost $13.8 million in Q2 2009, on sales of $4.4 million, according to the company's Q2 financial reports which were released on Monday. The sales of $4.4 million represented a more than 70% decline from the same period in 2008, and the $13.8 million loss was more than double the loss in the same period a year ago.
Over half the loss was due to a $7.25 million loss on an auction rate security the company sold during the period. Auction rate securities were a type of investment that was presumed to be nearly the same value as cash, but they became illiquid in the turmoil of the financial markets last year.
The other factor cited in the loss was the fact that no sales were recorded on the Chaotic TCG in the period. 4Kids CEO Al Kahn cited the conversion to "pay on scan" by Chaotic customers for the lack of sales. He said the company shipped $2.6 million in Chaotic TCG product in Q2, but that sales would not be recognized until the game sold through at retail.
It's been tough for 4Kids to get net positive sales on the Chaotic TCG over the past few months, due to returns and the conversion to the new method of billing. Sales of only $440,000 were recorded in Q1 (see "4Kids Loss Narrows") and $500,000 in Q4 2008 (see "Returns Hammer 4Kids Bottom Line").
But Kahn said that since Cartoon Network began stripping the Chaotic TV show (see "Chaotic to Strip") that sales on the TCG had more than doubled from the weeks prior to the new exposure.