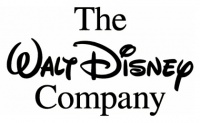 Once we sorted out the macro issues (see "Comics Merging with Hollywood, continued") in Disney's acquisition of Marvel (see "Disney Buys Marvel"), it was time to look at it on a division-by-division basis. Synergies are often elusive, but there are some obvious ways that Disney's acquisition of Marvel will play out across its major categories.
Movies
Disney says that Marvel's current deals will stay in place. That means that Sony will continue to produce Spider-Man movies, Paramount will distribute the next five movies from Marvel Studios (including Iron Man II, up next), and Fox continues to have rights to Fantastic Four (including Silver Surfer), Daredevil, and X-Men (including Wolverine). But films based on other characters can be put into the pipeline, and Disney's global reach in film distribution will then be used to handle those releases in-house.
One big opportunity is animated features. Disney execs talked about bringing Marvel together with Pixar and said that films will not be co-branded, but that they will collaborate and that "sparks will fly," when they put the two creative groups together.
Television
This is a huge area of opportunity for both companies. Disney recently launched Disney XD (see "Disney's XD Debuts"), which targets boys in the U.S. It already runs 20 hours a week of Marvel programming, but this deal opens the door to expanding that relationship. And with Disney's experience in starting and running cable channels, it could easily rebrand XD as a Marvel Channel or start a new one.
Disney's global TV reach also offers Marvel much bigger distribution opportunities. Jetix has channel and branded programming blocks in 80 countries that could be deployed to distribute Marvel programming.
Retail
Disney owns 229 stores in the U.S. (mostly in malls) 105 stores in Europe, and has licensed stores in Japan. It makes sense to expect mass market-oriented products from Marvel and its licensees to begin showing up in those stores and on Disneyshopping.com.
Licensing
In most categories, Disney has far more licensing experience and success than Marvel, especially internationally. The amount of Marvel product Disney can push worldwide has the possibility of far surpassing what Marvel's efforts have accomplished, despite its relatively high level of success.
Videogames
Disney Interactive Studios produces some Disney videogames in house. Disney has said that it will review Marvel's widespread videogame licenses as they come up for renewal and will probably end up with some combination of in-house and licensed videogames for Marvel properties.
Theme Parks
The Marvel Super Hero Island at the Universal park in Florida includes Spider-Man, X-Men, Hulk, Captain America, and related characters on an exclusive basis. That leaves the rest of the Marvel pantheon for Disney's U.S. parks, and the way Iger worded the answer to a question about this on CNBC makes us think that all the characters may be available for Disney's parks outside the U.S.
Live Entertainment
Disney has been extremely successful with its Broadway productions, an area that Marvel is having trouble getting off the ground (see "Spider-Man Musical Shutdown May Be Permanent"), so it could certainly lend a hand there. On the other hand, let's hope Disney on Ice is one of the divisions where they look for Marvel synergies last.
Conventions
Disney is experimenting with fan conventions around its properties (see "Disney Plans Convention"). One could easily envision Marvel conventions organized by Disney, held at Disney hotels (or cruise ships), and featuring Marvel Studios and Marvel Comics talent and events.
Publishing
Oh yeah, comics! See "Disney's Marvel Comics."