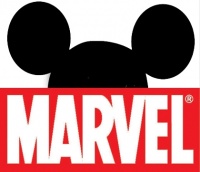 Both Marvel and Disney have comic and graphic novel publishing operations; how will they be combined in the wake of the acquisition (see "Disney Buys Marvel")? For Marvel's comic and graphic novel publishing operations, Disney represents primarily upside distribution opportunities, both domestically and internationally. For Disney, Marvel represents expertise in a medium where it has been struggling to get a toe-hold.
Disney's book distribution through HarperCollins has been very successful at getting Disney books (especially those based on Disney's girl properties) into mass outlets, an area where Marvel is less successful. To take advantage of that opportunity, Marvel could pull its book distribution from Diamond Book Distributors to go with other Disney products through HarperCollins when the Diamond deal is up. The first three-year deal between Marvel and Diamond Book ended in October of 2007 (see "Marvel Confirms Diamond as Book Distributor"); if the renewal was for the same length, it would be up in October of 2010. Diamond declined to answer our question about the term of the agreement.
Other possibilities include a consolidation of both lines with Diamond Book, a move to a third distributor, setting up its own distribution, or keeping the lines split for book distribution purposes. Marvel's relationship with Diamond Comic Distributors, of course, is likely to be unaffected by the merger.
Disney's U.S. magazine publishing operation includes FamilyFun, Wondertime, and Disney en Familia, but it has also been publishing titles based on High School Musical, Hannah Montana, and Cars. The distribution experience Disney has at getting those titles into mass outlets will certainly come in handy when it's time to produce a Marvel movie magazine, or sell movie-related comics.
The big opportunity for Marvel is international, where Disney Publishing Worldwide is a huge powerhouse. The Disney division is the world's largest publisher of children's books and magazines, with 441 children's magazines published and 120 million children's books sold each year. It publishes in 85 languages in 75 countries. While Marvel has grown its international business aggressively, the Disney pipelines would seem to offer a lot of upside for Marvel outside the U.S.
Disney publishes some graphic novels itself, through Disney Books (e.g., Artemis Fowl), and also licenses Boom Studios (Pixar, Muppets, the classic Disney titles formerly published by Gemstone) and Tokyopop (Cine-Manga) to produce comics based on its properties. If Disney follows its Pixar example (see "Comics Merging with Hollywood, continued"), it would put Marvel in charge of the graphic novels it was publishing through its book division, or at least look at having Marvel help sell the Disney graphic novels into comic stores.
It also seems likely, although not inevitable, that Disney would bring the Boom and Tokyopop licenses back in house and let Marvel handle them as they expire.
Boom did not respond to our inquiry about the term of its licenses.
For a look at the non-publishing operations of the two companies and how they fit together, see "How Will Disney Use Marvel?"