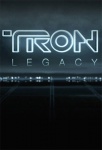 Just days after Green Hornet was scheduled for release December 17th, 2010 (see "Green Hornet Delayed"), Disney has announced that it will release Tron: Legacy on the same date. The two join The Smurfs and Yogi Bear on a crowded opening weekend.
Three of the four (all except Green Hornet) are in 3-D, which makes the situation even more competitive as the three compete for what will still be a limited number of 3-D screens.
Tron: Legacy, directed by Joseph Kosinski, stars Michael Sheen, Olivia Wilde, Jeff Bridges, John Hurt, Garrett Hedlund, James Frain, and Bruce Boxleitner.