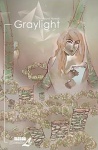 Graylight
Release Date: December 2009
Cover Price: $12.95
Writer/Artist: Naomi Nowak
Format: 5"x 7.5"; 144 pgs.; Full-color; Trade Paperback
ISBN: 978-1-56163-567-2
A promise made decades ago could suddenly be fulfilled, endangering the life of a girl, trying her friendships and confusing her suitors. A semi-conscious love triangle ensues in twilit northern forests. Obsession, overprotection and the hunger for everything to be in it's right place -- rules of the game, set to a backdrop of arctic summer.
Nowak is the artist of our previously published and critically acclaimend
Unholy Kinship
and
House of Clay
.
About the author: Naomi Nowak is a child of the mid-eighties. She was born in Stockholm, Sweden and grew up loving comics. Starting out as a painter and an illustrator, she has gradually expanded her working area into graphic novels, where she combines her artistic and story-telling skills. Her inspirations are a mix of the European and Asian comic traditions, but she also strives to learn from how stories are told in cinema. In her spare time she likes to play the accordion, dance and read books and comics.
Description of preview: 12-page excerpt (pages 22-33).
Next Page (Page 2)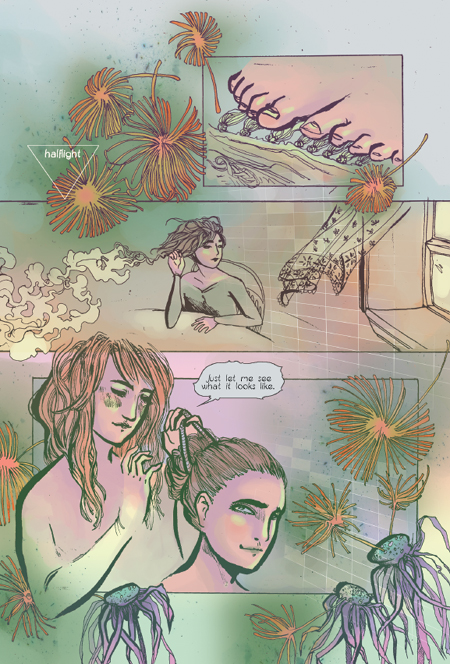 Next Page (Page 2)