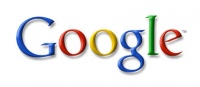 The next stage of Google's book strategy became clearer on Thursday when the company announced that it would begin offering electronic books to any device with a Web browser through a new online store, beginning in the first half of 2010.
Google Editions will offer about 500,000 titles in cooperation with publishers. The company will also offer its titles through other online retailers such as Amazon and Barnes & Noble.
For titles sold through its own store, publishers will get 63% of sales, and Google will get 37%. For titles sold through other online retailers, the publishers will get 45% and the remaining 55% will be split between Google and the retailer.