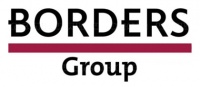 Borders CEO Ron Marshall has resigned after only one year in charge of the troubled bookstore chain. Borders announced that Marshall had resigned in order to take a position with another retailer. Several reports on the Net link Marshall with the supermarket chain Great Atlantic and Pacific Tea, Co., which has been searching for a CEO since October.
Marshall quit after news of a very disappointing holiday season for Borders, which saw same store sales dip 14.6% (see "Borders Down 13.7%"). Marshall took over last year after a similarly dreary holiday season in which same store sales declined 14.4%. Michael Edwards, who joined Borders in September, will take over as interim CEO while Borders searches for a replacement.
Borders stock dropped 16% to finish at 92-cents on Tuesday on the same day that Barnes & Noble's stock soared by 13% driven by rumors of a deal with Apple that would have a Barnes & Noble bookstore built-in to the "tablet" that industry experts suspect Apple will be unveiling on Wednesday.
Borders is in the process of reducing the size of its Waldenbooks chain, which should be down to 148 stores by the end of next month. Borders, which remains a key sales venue for graphic novel and manga sales, also operates 515 of its namesake book superstores.