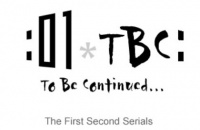 First Second Books is expanding its line from print into the world of Webcomics. The new TBC/To Be Continued program is starting with three titles, including Tune by fan favorite Derek Kirk Kim. First Second's editorial director Mark Siegel is contributing his own serial, Sailor Twain, or, the Mermaid on the Hudson.
The collection also features Zahra's Paradise by an Iranian filmmaker and journalist writing under the name Amir, with illustrations by an artist using the pen name Khalil. The story is set in Iran just after the 2009 elections and revolves around a young blogger who is arrested and his family who struggles to free him.
First Second plans to release all three titles in print, with Zahra's Paradise planned for 2011.
Siegel took a moment to answer a few questions about TBC and the titles it features.
Are you planning on expanding the program, offering more titles?
That is my hope, yes. But we want to do this carefully and gather intelligence as we go. But yes, there are other plans.
How did you find the three titles that you're featuring?
Zahra's Paradise, by its very nature and themes, cried out to be broadcast online. The events in Iran are inextricably tied to the web, to Twitter, to new technology. And it's anchored by the narrator—a blogger—so it's no stretch to make this a Webcomic, it goes to the very heart of the story.
With my own project, Sailor Twain, I loved the idea of going for the old 19th Century serial, updated for our age. The Webcomic seems like its incarnation in our times. People used to wait for boats and trains to arrive and deliver the next chapter of Dickens. But only because they didn't yet have an RSS feed.
And Tune is Derek Kirk Kim's panel-a-day newest wonder. He has been working this way for some time already, and it seemed wise to include him under the umbrella of our "TBC/To Be Continued" online serial magazine. Some years back, Derek had done this with one of his fans' favorite works, the short story Same Difference (to be re-released by First Second next year)—and the day he posted the final panel, he had over a million visitors.
Where do you see the program going from here?
I think some of its evolution is tied to the development of the reading experience on eReaders, iPad, Kindle, all that, obviously. It improves with every passing season, so I think a broader audience is appearing with all this. I like the idea that this approach could allow us to take more risks, experiment and discover new ways and new approaches.