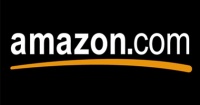 Amazon has removed its Buy buttons for graphic novel titles distributed to the book trade by Diamond Book Distributors in the wake of pricing problems that led to huge discounts over the weekend (see "Pricing Glitch Puts GNs at the Top of Amazon's Chart"). Affected titles include those from Marvel, Dark Horse, Image, and IDW, among others. The titles are still being offered by resellers, but cannot be ordered from Amazon.


Meanwhile, the Beat reports that high-priced titles from DBD were also being sold at big discounts on Barnes & Noble's Website (they were all sold out when we looked). The Beat also reproduced a notice from Amazon that because of sell-outs on graphic novels, it was giving customers that were unable to get what they ordered a $25 promotional certificate.
Incorrect prices on titles being sold by two different retailers indicates that the error most likely came from Diamond Book, and was not an error in pricing by the online retailers involved.