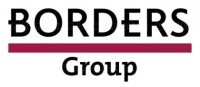 Borders sales dropped 15.4% in its Q1 ending May 1, but losses from continuing operations declined from $1.44 per share in the year ago period to $1.08 per share this year, due to cost cuts.
Same store sales in the U.S. were down 11.4%; the larger percentage decline over-all is due to the fact that Borders has been aggressively pruning its Waldenbooks locations. At the end of the quarter, Borders had only 680 stores, down from 894 at the same time last year.
Borders recently raised $25 million, and picked up a new chairman in the process (see "Borders Gets Fresh Money").