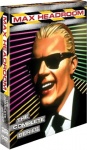 It's a light week for DVD releases, but there are a few gems coming out including the first DVD release for the cutting edge 1980s series Max Headroom and the definitive edition of Terry Zwigoff's landmark documentary about R. Crumb as well as the DVD premiere of Zwigoff's first movie Louie Bluie.
TV on DVD
This week's top pick is clearly Max Headroom: The Complete Series (Shout Factory, 660 min., $49.97). A rare anomaly on American television, Max Headroom was a British-produced series made expressly for American TV. The 14-episode series was based on a Channel 4 British pilot, Max Headroom: 20 Minutes Into the Future. ABC loved the pilot and ordered 6 episodes for a mid-season replacement. The show with its "cutting edge for 1987 visual style and technology" was a hit, especially with critics and hipsters, leading ABC to order 8 more episodes. Unfortunately during the 1987-1988 season the series aired opposite Dallas on CBS and Miami Vice on NBC and got killed in the ratings.
As near future science fiction Max Headroom is intriguing, but wildly inaccurate. It posits a future oligarchy run by all-powerful TV networks, rather than the fragmented cable/satellite/Internet world we have. The evil network paradigm was a potent one in the decade following the 1976 film Network, and the "hero" of Max Headroom, TV journalist Edison Carter typically uncovers some sort a malfeasance created or supported by his own network (Network 23).
But the importance of the series lies not in its accuracy of prediction (though 3-second "blibvert" type ads have been used recently), nor in its shaky videocam "news" footage simulation, but in its basically subversive message. With its dystopian vision of the future Max Headroom introduced American audiences to cyberpunk science fiction, and yet somehow managed to be pretty damn entertaining in the process, which is no mean feat given the number of dreary cyberpunk offerings in the more than two decades since the stuttering virtual reality eponymous hero of the series who doubled as the electronic spokesman for New Coke ("Ca-ca-ca-ca-ca-catch the wave") was ca-ca-ca-ca-cancelled.
It would certainly be difficult to design a better package for Max Headroom than the one Shout Factory has come up with—under a jazzy lenticular cover the 14 episodes are presented on four discs with a fifth disc given over to a series of excellent documentary features with interviews with the creators, stars (including Jeffrey Tambor of Arrested Development), and writers of the series.
There are some interesting animated series out this week. Looney Tunes fans will definitely want to consider The Bugs Bunny/Looney Tunes Hour: Bugs Bunny Hare Extraordinaire (Warner Bros., approx. 120 min., $19.98), which includes 15 Bugs Bunny cartoons from the 1950s and 1960s, none of which have ever been on DVD before, and The Bugs Bunny/Looney Tunes Hour: Daffy Duck Frustrated Fowl (Warner Bros., 120 min., $19.98), which contains 15 Daffy Duck cartoons from the 1940s, 50s, and 60s, which have also never been released in any of the Looney Tunes Golden Collections.
Adult Swim fans should note that Titan Maximum Season 1 (Warner Bros. 135 min., $19.95), a stop-motion series that parodies various super robot TV series, is out in a one-DVD collection that includes all 9 episodes. Of lesser interest are Casper's Scare School: The First Season (Classic Media, 276 min., $12.99), a computer-animated TV series featuring the "friendly ghost," and two single disc releases of The Penguins of Madagascar, Happy King Julien Day (Dreamworks, 88 min., $19.99) and New to the Zoo (Dreamworks, 88 min., $19.99), both of which are based on the CGI series spun off from the popular Dreamworks' Madagascar movies.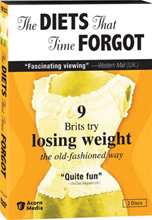 The top release from the
UK
this week is
The Diets That Time Forgot
(Acorn Media, 288 min. $$39.99), a reality series in which nine overweight Britons are separated into three groups, each of which follows the dietary regimen of a different era.
The Victorian diet consists almost entirely of meat (like the Atkins diet), while the Edwardian regime doesn't restrict food, but forces each dieter to chew every bite 32 times, and the Roaring Twenties diet consists almost entirely of vegetables and fruit amounting to no more than 1200 calories a day.
Since the average Victorian woman had a waist 20 inches smaller than her modern counterpart and the typical Victorian male weighed 21 pounds less than his modern counterpart, it's not surprising that all three diets worked quite well, though you might be surprised at which one was most effective.
Also out this week is
Minder Season 3
(BFS, 664 min., $49.98), a prime example of the long-running 1979-1994 ITV comedy/drama about the
London
underworld.
The other new American series are Trauma: Season 1 (Universal, 756 min., $39.98), an NBC series that focused on a group of paramedics in San Francisco and was cancelled after one season, and Big Time Rush (Nickelodeon, 147 min., $16.99), the story of a band from Minnesota that tries to make it big in L.A.
Returning series include Adam-12: Season 5 (Shout Factory, 640 min. $34.93), and Numb3rs: The Sixth Season (Paramount, $57.99).
Documentaries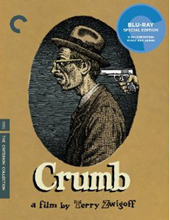 Two films by Terry Zwigoff are responsible for the rare high placement of this category.
Zwigoff's landmark 1995 documentary
Crumb
(Criterion, $39.95, BD $39.95) is simply the best film documentary of a major comic book artist that has ever been made. Admitedly it's a limited category, but
Crumb
also manages to present a unique and enlightening perspective on 50 years of post World War II American popular culture.
Though this film has been released on DVD before, this is by far the best of its three incarnations on disc.
Criterion has restored the film with a new high-definition transfer and included a new commentary track by Zwigoff (along with a 2006 track by Zwigoff and Roger Ebert), and the DVD also includes outtakes and deleted scenes as well as a booklet with an insightful essay by Jonathan Rosenbaum.
Since the Blu-ray is the same price as the regular DVD, get the BD if at all possible, it is truly the definitive version of this classic film.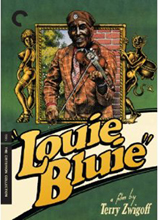 Also out this week for the first time on DVD, is Zwigoff's first film,
Louie Bluie
(Criterion, $24.95), a 1985 documentary about Howard "Louie Bluie" Armstrong, a member of the last known original black string band in America, and an idiosyncratic visual artist in his own right. Fittingly, R. Crumb created the superb cover illustration for this disk, while Zwigoff manages to create an affectionate, but largely unsentimental portrait of an American original.
This 60-minute documentary is a must for those interested in American folk music, and real American "characters."
Anime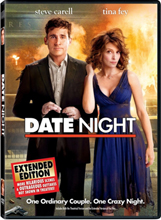 It's a very light week in this category with just two releases of material that is new to
North America
.
Master of Martial Hearts
(Funimation, "17+," 110 min. $34.99) is a collection of 5 OVAs produced by ARMS that came out in
Japan
in 2008 and 2009.
The series has a snappy trailer and is geared for those who like to watch females fight each other, but characterization and consistency are generally lost in the fray.
The other new release, La Corda D'Oro: Primo Passo Collection 2 (Sentai Filmworks, "13+," 325 min., $49.98), which is based on a shojo role-playing game, which in turn inspired a shojo manga series by Yuki Kure (published here by Viz Media). This collection includes the final 13 episodes of the first season of the music/fantasy/romance anime adapted by the Yumeta Company, which aired on Japanese television in 2006 and 2007.
The re-priced bargain set of the week is Project Blue Earth SOS Complete Collection (Funimation, "13+," 290 min., $29.98), a series, previously released here by ADV, about a teenager saving the Earth from aliens with the help of an advanced fighter jet known as the Sky Knight.
Theatrical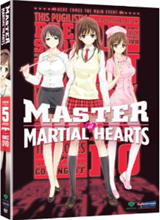 The bestseller of the week is almost certain to be
Date Night
(Fox, "PG-13,"
$29.98, BD $39.99), the action/comedy featuring Steve Carell and Tina Fey that earned nearly $100 million at the box office.
Shawn Levy (
Night at the Museum
) directed this at times uneasy mixture of violence and humor.
The Blu-ray includes an "Extended Edition" with more scenes and outtakes that were cut from the theatrical version.
Death at a Funeral (Sony "R," $28.95, BD $34.95) is a near scene-for-scene remake of the British 2007 comedy directed by Frank Oz with the action transferred to Los Angeles with a strong cast of black Americans actors headed by Chris Rock, Martin Lawrence, and Danny Glover replacing the British cast (only Peter Dinklage reprises his role from the original in the America version).
The Joneses (Fox, "R," $29.99, BD $27.98) has an intriguing premise, a yuppie couple (David Duchovny & Demi Moore) and family move into a swank suburban neighborhood, but they aren't really a family, they are just marketing agents who try to sell their new acquaintances on the virtues of the elaborate luxury goods they flaunt. As a satire of American consumerism (a target so big it's impossible to miss), The Joneses succeeds for a while before devolving into a mass of cardboard characterizations.
One of the most interesting releases of the week is My Name Is Khan (Fox, "PG-13," $27.98), which features of two of Bollywood's top stars, Shah Rukh Khan and Kajol in a continent-spanning romance set in the U.S. Khan plays a man with Asperger's Syndrome, who has to make his way across the U.S. in the wake of 9/11 to win back his true love.