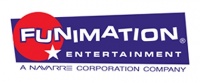 Sales at anime powerhouse FUNimation declined 29% in the quarter ended June 30th, from $10.9 million in 2009 to $7.7 million this year. Profits declined 73% in the same period, from $3.3 million to $895,000.
Navarre noted that the 2009 period was stronger because of a strong Dragonball Z release schedule last year.
Navarre had not been breaking out FUNimation's sales, but is doing so now because of its planned sale of the division (see "FUNimation on the Block").