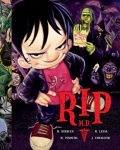 Rip M.D.
Publisher: Fantagraphics Books
Release Date: September, 2010
Cover Price: $12.99
Author/Artist: Script & Pencils by Mitch Schauer; Inks by Michael Vosburg; Color & Lettering by Michael Lessa & Justin Yamaguchi.
Format: 88 pgs.; 7.5" x 9.25"; Full-color
ISBN: 978-1-60699-369-9
Rating: All-ages
The debut graphic novel from
The Angry Beavers
creator Mitch Schauer is a creepy, fun-filled all-ages adventure introducing Ripley Plimpt, an eleven-year-old boy whose ordinary life is turned upside-down when he discovers that monsters are not only real, but are also in desperate need of his help to overcome their very real problems.
Rip M.D.
is the first collaboration between independent animation studio Lincoln Butterfield and Fantagraphics Books.
Description of preview: In these 5 pages (pages 1-5), Rip's parents butt in on a "hairy" problem, and we learn of a real threat to the Plimpt family!
Next Page >>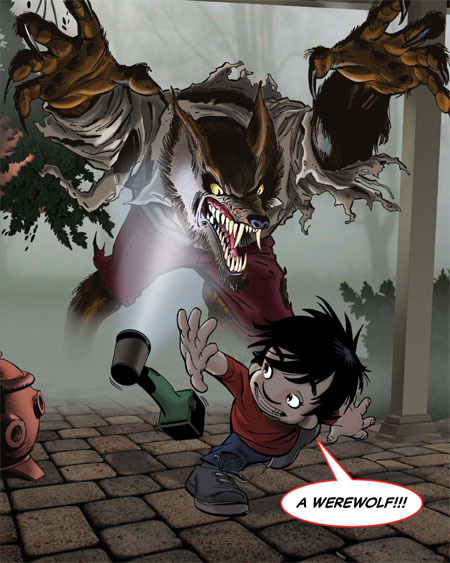 Next Page >>