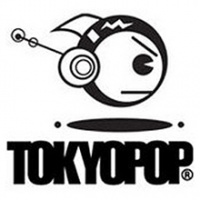 Asako Suzuki, formerly Director of Manga for DC's CMX imprint, has joined Tokyopop as Manga Line Editor, she told ICv2 As Manga Line Editor, Suzuki will be handling the majority of the Japanese licensed titles at Tokyopop, including acquisitions.
Acquisitions were also part of Suzuki's portfolio at CMX, where she ran the CMX imprint out of the Wildstorm offices in La Jolla, reporting to Wildstorm Vice President-General Manager Hank Kanalz. At CMX, her duties included licensing new titles and business development.
"Asako will be leading the charge on new Japanese manga from Japan," Tokyopop Senior Editor Lillian Diaz-Przybyl told ICv2. "She'll also be working with freelance editors. The last few weeks have been Asako getting used to the systems at Tokyopop."
Among Suzuki's titles will be Hekikai no AiON, the new series from Chibi Vampire creator Yuna Kagesaki, which will launch next February.
Suzuki will also be involved in marketing at Tokyopop, and will be visible to fans via Facebook and Twitter.
We asked if Tokyopop was looking at picking up any of the CMX manga licenses. "Hopefully there's something that will fit into Tokyopop's line," Diaz-Przybyl said. "We've had a very mixed track record with rescuing series, like the ADV titles we picked up: Tactics, Peace Maker Kurogane, Aria and Aqua. Fans loved it and we were really hoping to make some hay with them. They did fine, and there are different reasons why each performed a little differently. But those have not always been hugely successful.
Other rescued titles have done better. "Your and My Secret from ADV was ok," Diaz-Przybyl said. "Sales were not terrific but it has found its own fan base."
"We need to pick the right titles at the right point in their life cycles," she summarized. "There are a few things that we're considering."
The process of deciding whether or not to pick up CMX titles is not an easy one. "It's always tough to go back to the retailers," Diaz-Przybyl said, "and say 'here's this series that this other company was doing.' It's also tough from a translation perspective. Do you keep the existing translations, and do you re-release the volumes that came out? If you re-release will the fans re-buy it?"