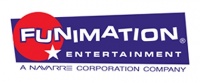 Anime distributor FUNimation Entertainment has filed suit in Texas against 1,337 individuals who it accuses of using BitTorrent sites, including isohunt.com, kickasstorrents.com, and nyaatorrents.org, to download copies of One Piece #481: Ace Rescued! Whitebeard's Final Order!. The suit identifies the individuals only by the IP address used to download the episode, and seeks to use the discovery process under the suit to find out who was using those IP addresses.
The lawsuit was filed under the U.S. Copyright Act of 1976, and seeks injunctions to prevent further downloading, actual or statutory damages, costs, and attorney's fees.
Lawsuits against end users have not had great success at slowing downloads in the past. The Recording Industry Association of America sued around 18,000 individuals between 2003 and 2008, when it ended the strategy. Most of the sued parties ended up settling with the RIAA for amounts of a few thousand dollars per person.
Litigation against end users has now shifted to independent film-makers, who began suing thousands of BitTorrent users last year.
Although such litigation affects only a small fraction of the individuals who download copyrighted content, those that bring such suits hope that a deterrent effect will slow downloading by others who hear about the suits.