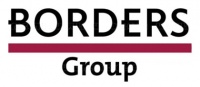 Embattled book chain Borders is delaying another round of payments to vendors, those that would normally go out at the end of January. This adds to the pressure on its suppliers, who Borders gave a deadline of February 1st to agree to a proposal to turn delayed payments into notes (see "
Borders Sets Deadline for Publishers
").
The willingness of publishers to play ball with Borders will determine whether or not it can close on a financing deal with GE Capital it announced late last week. Under the deal, GE Capital will provide $550 million in senior secured debt, but that transaction will only close if a number of contingencies are cleared Among those contingencies are a requirement that Borders find $125 million in junior debt from its suppliers or other sources; finalization of a store closure program to kill the weakest stores in the Borders chain; and "completion of supporting financing arrangements with the company's vendors, landlords and other financing parties on terms satisfactory to GE Capital.
In the financing announcement, Borders announced that it was also exploring the possibility of an in-court restructuring.
So now the scene is set for a game of chicken. Who will blink first? Will it be Borders' suppliers, who could face a bankrupt book chain? Or will it be Borders major stockholders, including William Ackman and Bennett Lebow, who could lose their entire investments if they don't contribute more capital and Borders files for bankruptcy?
It looks like this will come to a head within the next few days. Borders cannot survive for long without getting new books, and it's clear that at least some major suppliers have the company on hold and at least some shipping delays have already been going on for a month. This week seems to be the time when Borders creditors and shareholders will find out who's going to take the hit as the company tries to stay in business, or whether there will be enough pain for everyone (our bet).