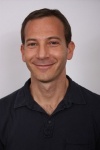 ICv2 caught up with Wizard World President and Chairman Gareb Shamus, the founder of the recently shuttered
Wizard
magazine, who recently took his expanding circuit of pop culture shows public. In Part 1 of the interview Shamus discusses taking Wizard World public, putting together a circuit of shows that range in venue from the biggest cities in North America to much smaller regional centers, creating shows with broad appeal, and competition with other purveyors of pop culture. In
Part 2
he discusses the demise of Wizard, the state of the comic market, and the lack of leadership from the dominant publishers.
The past couple of years, you've been acquiring some smaller to mid-sized comics shows, putting them under the Wizard umbrella, and putting them together into a North American circuit that's currently at 12 cities and counting. Can you talk about your strategy, or vision of what you're trying to build?
For us, with Wizard World, Inc., the goal is to put together a North American tour for the events. And when you think about what these events are about, it's really a social gathering of people who are interested in pop culture, whether it's comic books, toys, games, animation, movies, television, and we've been able to put them together throughout North America throughout the year.
When you look at people who attend these events, it's a local thing. When you look at any event (I don't care which events you go to other than trade events) consumer shows are really built around consumers that live within a radius of the local market. We're strategically targeting areas throughout the country where we know there are pockets of people who are interested and excited about what's going on in the pop culture world. We've been targeting those cities and those areas where these pockets of pop culture fans and also the talent exist. And we're able to put it together throughout the year, all the time.
So when we look at companies that want to reach this audience, they don't want to reach them at one time in one place, they want to reach them all the time all over the place. We've found it's impossible to build momentum when you have one-off events. By being able to create momentum from city to city, throughout the tour and throughout the year, companies and people and artists and celebrities can benefit from being around all the time and building the momentum we can create from city to city.
You've talked about targeting specific markets. Is that the primary criteria that you set for deciding what shows to acquire or are you also trying to acquire specific kinds of shows to build on?
We want to be everywhere. When we start with the premise that we want to be everywhere and then we have certain priority cities that we want to target, there's a lot of different factors that go into it. Not only are they cities that we want to go into but, we want to be able to get the right date, the right place, at the right time of year that fits in with our calendar, that coordinates with the other events that are going out there, so there's a lot of factors that go into being able to set up an event. It's not a small undertaking regardless of the size of the show. It does require a lot of the same work in renting facilities, getting guests, getting talent, coordinating dealers and exhibitors, and being able to sell it, and being able to market to consumers. People have to come from one side of the country to the next, so there's a lot of details involved in putting events together. Even though from somebody just showing up and having a great time, it looks and feels like a very seamless event, when they come to Wizard World events, but the reality is that there's a lot of work that goes behind that and it's important to make sure that you're not just coordinating one event, you're coordinating a lot of events all throughout the year all the time.
You said you wanted to be everywhere, is there a specific number of markets that you want to be in?
I think being everywhere is pretty clear. From our standpoint, there are lots of people in lots of places all throughout world, especially in North America, where we started. There are huge pockets of people that are interested in pop culture virtually everywhere. So wherever we find that there's a market that we want to get into or be involved with, we're going to go after it.
It's a size threshold that you're looking at basically, right? The 50 markets, the top hundred?
Not necessarily. Some markets might not, on a map or DMA chart, make sense to somebody looking in, but once you're in the market, it's something really cool. When you look at a show like the show in Winnipeg, the C4, the Central Canada show that we acquired. When you look at all the demographic information, when you look at everything, and location, [you] would say to yourself, 'why would we ever go there,' let alone be one of our top cities, but when you look at the show that they have there, and the fact that that show has become the thing to do that weekend in Canada in Winnipeg, it's an extraordinary show. It's a great event. It's a great place to be because it's an event that the community has supported, the community is backing, and really comes out for it. So even though that might not be what some people might consider to be a vibrant market, the reality is that that show is pretty extraordinary in terms of how many people come out and how many people will support that event in Winnipeg at that time of year.
The assets of the shows were recently acquired by a publicly traded company in a reverse merger. Why did you do that?
We went that route because we now have access to the public markets. It's a world that I'm very comfortable in, I've done it before. It gives us the ability to grow the way we want it to grow. It takes a long time to put yourself into a position to take advantage of that. And we've spent a couple years working on putting ourselves in a position to take advantage of the public markets and bring some amazing people into the company. We've been able to do that very successfully.
You said it's for access to the public market, so is it primarily to provide liquidity for investor--is that the main reason?
Whenever you talk about public markets, there's lots of reasons whether it's liquidity, access to raising capital, access to putting strategic boards together. There's the other thing which is just having the access that goes along with having a symbol that people can track. It's the transparency that comes along with it, that we're not afraid to have people see our business. From that perspective we're very open and excited about what we have and what we're doing and people are going to be able to see that on a quarterly basis when we report, so from that perspective, it's a very, very exciting time for us. I've been around in the public markets before. We're very comfortable in the public markets and we love what we've been able to do.
There's been talk about the competition between Wizard World and Reed Exhibitions. You've had Chicago Comic Con for almost 15 years now, now Reed's running a show there and in New York. You acquired the Big Apple show and at one point had a show scheduled the same weekend as Reed's New York Comic Con. Can you talk about that competition and Reed's entry into the comic convention business?
First of all, I don't feel like we have any competition at all. At the end of the day when we create a compelling event, our audience comes out to see us. I've been marketing and promoting and been involved with this fan audience for 20 years now and when I put on an event, my audience responds. So it actually doesn't matter what anyone else does out there. We don't have competition. So if someone's going to spend money with San Diego and not with us then it wasn't in their budget. We don't fell like there's any competition for us. The opportunity in the marketplace is wide open. There are plenty of people putting on shows all throughout North America and if somebody wants to meet Julie Benz, they're coming to our show. If someone wants to meet Bruce Campbell, they're going to come to our show. If they want to meet Felicia Day, they're going to come to our show. If they want to meet Ethan Van Sciver, they're coming to our show. Just because Bruce Springsteen is playing and we're Bruce Springsteen, if some little band is playing across the street, then nothing's going to stop them from coming to see us in concert.
So you think that discussion of competition is misplaced?
Not at all because at the end of the day, it's the fans who pay the bills. The fans who come out who support us. And when the fans want to come to our show there's nothing that's going to stop them from coming to our show if we do a good job and create a compelling event. And if people like what someone else is doing, they'll go to both.

People don't just buy one video game, if they want two video games they'll buy both. If there are two movies that they want to go to, they'll go to two movies, but if there's only one that they want to go to, then they'll go to one. It's my position that if we create a compelling event that people will come out for it.
What are you trying to do with programming on the Wizard World tour?
There's this illusion that you have to do hundreds and hundreds of programs out there because everyone needs to have a forum. But the reality is we're not interested in doing things that people don't care about. We're actually only interested in things that people do care about. So we don't feel compelled to have hundreds of programs and have every little group and have a panel with three bloggers showing up. We want to make sure that the panels we do are packed. So when you come to something like a New Orleans show like we just had this weekend, all the panels were packed, they were all busy, they were all compelling, they were all exciting and interesting, and people were looking forward to it and planning for it, so from that perspective our panels are all about doing stuff that's compelling and exciting. We're not interested in doing the volume, we're interested in doing quality.
When people hear that there's going to be a Wizard World show in their city, what do you want that to mean to them?
We want people to be able to get excited that we can bring the access of Wizard World to their market. When you look like a place like New Orleans, that we had this weekend, and the show went extremely well, it was packed, people were really excited, but it's a show that people can come out and be very comfortable in that environment. So whether people are into comic books or toys, or they like certain artists or writers [or] celebrities, or they want to buy products or they're in a fan group, or they want to be involved in gaming tournaments, or go see James Marstersin concert--whatever people want to do--we make sure they feel very, very comfortable in that environment, that they can come with their friends, that they can bring their wife or girlfriend, or their husband or their kids. We do kids 10 and under free, so we really make it a fun family environment. When they come to our show, we want them to feel like they get this really unique access to the world that we work in and that we live in. So they have access to Julie Benz, James Marsters, Aaron Douglas, Billy Dee Williams, and Lou Gossett, Jr., and tons of other celebrities. We had over 100 artists in Artist's Alley, so whether it's David Mack and Mike Grell, Bill Sienkiewicz, Rob Liefeld, and Kody Chamberlain, andKaareAndrews, Arthur Suydam, Ethan Van Sciver--these are people that don't normally go to New Orleans, so for the fans in those communities, it's a very special event for them to be able to meet and talk to and get autographs or photographs, or buy sketches or just shake hands with people they might not ever get to meet and certainly be able to interact with people that had a major influence in their careers or their tastes, whatever else they're into. For that, it's a very, very special event for people in a local market.

There's a real perception out there that everybody goes to every show, but that's not the case. When U2 or Bruce Springsteen go on tour, just because they're playing in New York and New Jersey, doesn't mean that every single person goes to every single Bruce Springsteen concert. It means the people in the local market go to the local Bruce Springsteen concert, but there are very, very few people who are going to see every single concert in every single city throughout the year. I'm not saying there aren't people who do that, but it's the exception, not the rule.
For more, see
Part 2
.