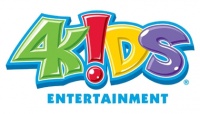 TV Tokyo and NAS, who jointly own the rights to the various Yu-Gi-Oh! anime series, have sued 4Kids Entertainment in U.S. District Court over money they say 4Kids owes them. They have also terminated their licensing agreement for Yu-Gi-Oh! with 4Kids.
The lawsuit alleges that 4Kids conspired with Funimation and Majesco to hide revenues that 4Kids received for rights to the anime, and that as a result 4Kids underpaid the rightsholders. The mechanism was "service fees" which the companies paid 4Kids for what the suit alleges were minimal efforts, which the plaintiffs characterize as money "kicked back" to 4Kids. 4Kids didn't pay the rightsholders any percentage of the service fees. The service fee agreements were concealed by rigorous non-disclosure agreements beyond those that applied to the conventional licensing agreements between the companies, according to the complaint.
The suite also alleges that 4Kids deducted expenses from the revenues on which it paid royalties which it was not entitled to deduct.
The suit asks for a minimum of $4,792,460 from 4Kids to the Japanese plaintiffs.
A number of meetings were held to try to resolve the issue. On March 17th, 4Kids wired $1 million to the plaintiffs as a payment in "good faith" toward resolution. On March 18th the plaintiffs representatives met with 4Kids, which "abruptly terminated" the meeting without resolution, according to the complaint.
According to the complaint, Yu-Gi-Oh! generated over $152 million in income between 2001 and 2009. The deal provided that 4Kids keep 50% of the adjusted gross income from the property and pay the plaintiffs the other half. Around $5.9 million of that revenue to 4Kids was from domestic home video revenue, based on FUNimation paying 20% of its gross revenues for home video sales to 4Kids.
The dispute puts TV exposure for Yu-Gi-Oh! in jeopardy in the U.S., as the primary venue for the series has been on 4Kids' Toonzai block on Saturday mornings on the Kids CW.
4Kids has been losing large amounts of money over the last few years; CEO Al Kahn resigned earlier this year (see "
4Kids' Al Kahn Retires
").