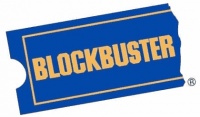 The collapse of the once-proud Blockbuster chain continued last week, with the revelation that the chain was losing over $10 million per week in the run-up to its sale to Dish (see "
Judge Approves Blockbuster Sale to Dish
"), and the placement of the company's Canadian arm into receivership.
Blockbuster lost $46.2 million in the four weeks from March 7 to April 3, according to
Home Media Magazine
. Dish is moving quickly to cut losses, closing another 1000 stores and bringing the chain to around 600 stores, down from a peak of 9000 (see "
Another 1000 Blockbusters to Close
").
Meanwhile, the 440 store Blockbuster Canada has been put into receivership by the Hollywood studios, to which the asset was pledged to guarantee moneys owed by the U.S. arm, according to
Home Media
. The Canadian chain will probably be sold to satisfy the debts of the U.S. parent.