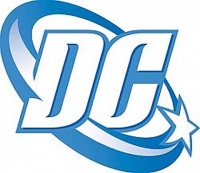 DC Comics has announced that it will renumber its entire comics line, beginning in late August and September, with new #1 issues. At the same time, DC will go digital day and date with its full line, offering all new titles digitally on the same day as the print copies are available.
The launch of the new #1s will kick off on August 31st, when DC will release the last issue of Flashpoint, and the first issue of a new Justice League title. The new Justice League #1 will kick off a storyline by uber-creators Geoff Johns and Jim Lee, who will be working together on a comic title for the first time. The new title will be a "contemporary take on the origin" of the team. Those two titles will be the only two DC comics released on that date.
Following the launch of the new program on August 31st, another 51 DC titles will be renumbered beginning with #1 issues.