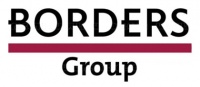 The Los Angeles-based Gores Group, an investment firm that specializes in buying distressed companies and trying to rehabilitate them, has offered to purchase more than 200 of Borders' 405 remaining locations for a price of around $200 million. The Gores group has investments in the radio-based Westwood One and Alliance Entertainment, a distributor of CDs and DVDs. Tom Gores, the brother of Gores Group CEO Alan Gores, has just closed his purchase of the Detroit Pistons NBA franchise.
According to the
Wall Street Journal
, other suitors are interested in parts of the Borders chain, and the talks between Borders and the Gores Group "remain fluid and could fall apart." Interest in Borders has apparently increased after Liberty Media made its $1 billion bid for rival bookstore chain Barnes & Noble (see "
Liberty Offers $1 Billion for B&N
").
Since it entered bankruptcy Borders has shed some 226 stores, though the chain has continued to hemorrhage money, losing $132 million in April (see "
Borders Loses $132 million in April
").