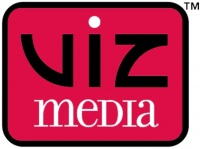 Once again this year ICv2 had a chance to sit down with Viz Media Senior Vice President and General Manager Alvin Lu at the San Diego Comic-Con to discuss current conditions in the manga market and Viz Media's plans for the future. In Part I of the Interview Lu talks about the demise of Borders and the effect it has had on manga publishing in America, the development of a new younger audience for manga with its own favorite titles, and Viz Media's strategy in the wake of Borders' collapse. In the second portion of the interview Lu talks about digital day and date, and what Viz Media learned from its experience with anime that it can apply to digital publishing (see "The ICv2 Interview: Alvin Lu, Pt.2").
Borders was really the book retailer that championed manga to the greatest extent as it came up in the last decade and at one point they were probably over 50% of the book store market for manga. What do you think the impact of the Border's shutdown is going to be on the manga market?
It is what it is. The Border's situation has been going on for some time. In fact, it had a lot of the effect on the manga market with the closure of several manga publishers—I think the worst of those effects have been felt already.
This is another hundreds of stores beyond what has been closed before. Do you think that will have a further impact?
I think it will, but like I said, I think the most severe effects have been felt. Obviously not having the retailers to sell into is not a good thing. But in some sense I think a lot of the people have seen this coming and have been preparing for it.
One of the channels that is still there but has cut back a little on their manga presence in the last couple of years is the comic stores. What do you see as their role going forward in the wake of the Border's closure? Do you think they will pick up some of the slack?
Yes, I definitely see an opportunity with them for manga publishers. Through our readers' survey, we've been talking to our fans. There's more crossover than might be imagined. Manga fans do go into comics shops. They're not necessarily buying manga there, which is what's interesting. They don't necessarily see that as a manga destination. I think maybe the closures at Border's give us an opportunity to say hey, to both the retailers and the fans, these are places that they can buy manga as well.
That's we're looking to more self-consciously drive, is to work with the comics retailers. That's one of our initiatives in the future--hoping to do more there.
We reported at the ICv2 conference that the market for manga declined at about a 15% rate for 2010. The decline rate looked like it was running at about 10% this year. Those are still fairly rapid, but they're the lowest rates of decline we've seen since the market started to dip in 2008. What's your perspective on the trend and what looks like it's starting to be a flattening in the decline curve?
It's welcome. We do see some stabilization occurring in the different ways that you slice the numbers, whether that's by account or category, and the really welcome development to us is not just the stabilization, [but] the sense that certain things can start moving forward for us where we were sort of in a reactive mode. I think we got caught in that cycle for some time. Now I think we're starting to see a new generation of hit titles. For a long time I think the principal manga publishers were riding on a number of hit properties that were somewhat the same year in and year out. Naruto still does very well for us, but Blue Exorcist has been a fantastic title. It's launched very, very strongly. It's joined a crop of a few other titles I can think of Black Bird, Rosario&Vampire, as well as Bakuman that are gaining momentum. In a sense they're serving as a new generation of hit manga titles. That's been a very welcome development for us.
Do you feel that those new series are bringing different readers than were reading titles like Naruto?
Yes, that's also been welcome from what we can see our survey data. This might be jumping the gun a little into the digital, but we've been kind of looking at device usage across our app. It's kind of intuitive—the phone users, the people who are downloading onto their phones are younger, more female, and also more ethnically diverse it seems, but at the same time what's reflected in the content of what they're purchasing, the older readers tend to be buying more of what we would call the greatest hits. Sales of those new titles, the Blue Excorcist, Bakuman, Black Bird, and Rosario are being reflected with the younger readers picking those up. So there seems to be a generational shift.
Last year when we talked about your release schedule, you said you expected to release 350-400 volumes in 2010. Is that where you ended up and where do you think you'll be in 2011 and 2012?
Obviously it's a very different market than it was three years ago so we have been bringing down the number of releases and being highly selective in the number of new acquisitions. I don't think we'll go under 300, but it's probably around there [for this year]. We're comfortable with that right now. At this point in the market, it's better to have a more focused list and in some ways a somewhat more efficient list than the kind of title build-up that happened during the boom years.

Click here for Part 2.