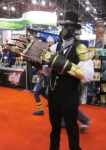 Here's Part 2 of our best photos from the Saturday at New York Comic Con, the peak day of attendance and cosplay. As always, click through for larger images.
This dude had some seriously extreme steampunk gear.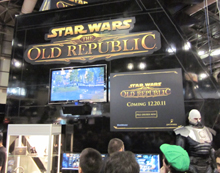 There was a major Star Wars area on the floor, including this display promoting the launch of the
Star Wars: The Old Republic
MMO game in December.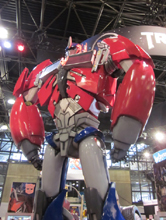 Hasbro was heavily promoting
Transformers
at the show.
This booth model was promoting the
High School of the Dead
anime.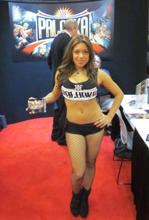 Joe Palooka
is coming back as a digital comic starring the character as a mixed martial arts fighter, and this booth was promoting it.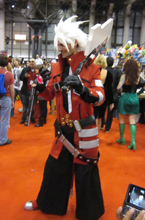 Nice hair.
Seven cosplayers, hanging out near the Final Fantasy XII booth.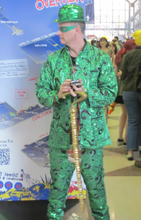 The Riddler, checking his messages.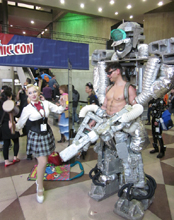 Sparks flew at this chance meeting outside the hall.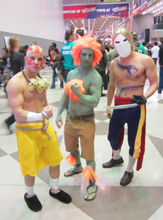 And these three
Street Fighter
cosplayers—Dhalsim, Blanks, and Vega—all found reasons to be shirtless at the show. Our favorite—the guy in the middle with the chest wig.
Click here
for Part 1.
And for previous NYCC 2011 photos:
NYCC Friday Photos, Part 1
NYCC Friday Photos, Part 2