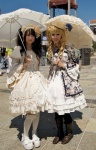 ICv2 recently interviewed Seiji Horibuchi, founder of Viz Media and founder and CEO of New People (see "
Giant J-Pop Center Opens in August
"). In Part 1 of this three part interview (which has lots of photos), Horibuchi brings us up to date on the New People development in San Francisco, and on New People Entertainment, which specializes in bringing live action Japanese cinema to North America. In Part 2, Horibuchi talks about the development of the manga market in the U.S. since the founding of Viz 25 years ago, and its future. And in Part 3, Horibuchi shares his view of the anime and broader markets for visual Japanese pop culture in the U.S.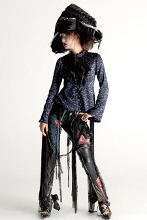 It's been a couple of years since we covered the opening of New People in San Francisco. Bring us up to date on how this new venture is going.
New People has been doing very well. We just welcomed a great new tenant on the Fashion Floor, h.Naoto, which is one of the leading Gothic/Lolita fashion brands in Japan. This is their first store in the States so we are very excited to have them here and they are already attracting many fans from all over the country. We also celebrated our 3rd annual J-Pop Summit Festival this past summer which drew more than 50,000 people over 2 days. J-Pop Summit has become a great showcase for music, fashion, film and modern art from Japan and it has also become a great way to foster collaboration and support for local artists and merchants influenced by Japanese pop culture. Our mission has always been to show visitors what is hip in Japan NOW in areas like art, film, fashion, music and retail products.
We've tried to inject a fresh and modern flair to Japantown and the venue has become a must-see for many San Francisco tourists as well as local residents. We've been gratified to see so much continued interest in Japanese pop culture.
What kinds of retail have been most successful there?

Our Fashion Floor continually attracts the most people. Hip clothes, accessories and brands from Japan have become the latest trend to sweep American fashion tastes and Tokyo has emerged as a major hub of the fashion world.
The leading Japanese Lolita brand, Baby the Stars Shine Bright, has been very successful and we often see Lolita girls lined up outside our building when there is a special event going on at their boutique. Sou Sou, the Kyoto-based Tabi footwear brand, has also become more and more popular. They have created a great mix of traditional craftsmanship that meets modern design. The newly opened h.Naoto is doing great as well.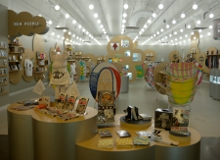 Our own New People retail store continues to offer an eclectic mix of fun products from Japan that combine artful and ergonomic design and useful purpose. While anime and manga continue to be of major interest to many, the variety of other apparel, accessories, home and electronic products and unique collectibles we offer have attracted many other types of shoppers and visitors as well.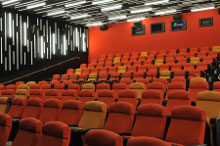 And what films have gotten the biggest reaction?
Recently our cinema was re-branded in partnership with San Francisco Film Society and their programming is taking place year round with an expanded focus on international and independent films including, of course, Asian films. This is one of the best theater spaces in San Francisco and as a venue we wanted to expand our vision to also embrace the independent film and artistic communities the city is so well known for.
We still continue to show Japanese pop and live-action films along with anime and manga-based films and these continue to receive great reactions from audiences. Some of the most successful anime films that premiered at our theater included
Disappearance of Haruhi Suzumiya
,
Rurouni Kenshin: Trust and Betrayal
, and
K-On! Anime
. Our live-action showing of
Gantz
and the
Documentary of AKB 48: To Be Continued
also did very well.
What are you most excited about at Viz Pictures in the next 12 months?
Earlier this year, VIZ Pictures re-branded itself as New People Entertainment. This was done to make the synergy between the film distribution company and the J-Pop venue more cohesive and help unite the brands.
For the coming year, we are very excited about our latest film,
Gantz
, which is based on a hit sci-fi action manga. We were able to have the world premiere here in the States before it was even released theatrically in Japan and the two starring actors, Kazunari Ninomiya (
Letters from Iwo Jima
) and Kenichi Matsuyama (
Death Note
,
Detroit Metal City
) also came for the premiere in Hollywood.
Gantz
is a two-part film and
Gantz 2: Perfect Answer
comes out on Blu-ray and DVD in January. We also will release
Documentary of AKB 48: To Be Continued
and have several new licenses we will be announcing soon.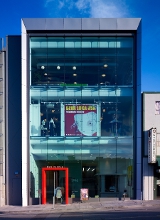 And what are you most excited about at New People in the next 12 months?
There are new events at New People every month and we have some very special ones in the works. We're finalizing negotiations now so I cannot give you specifics now but we will be announcing them soon.
We will also be looking forward to presenting J-Pop Summit #4 coming next summer, and with the momentum and massive support behind this year's, I predict it might be the biggest one yet! We'll be announcing more details on these and other events in the works by the end of the year so stay tuned and follow us on Facebook and Twitter!
Click here
for Part 2.