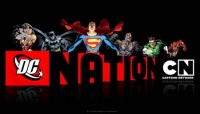 The Cartoon Network, Warner Bros. Animation, and DC Entertainment have announced the debut of a one-hour DC Comics-themed DC Nation block on the Cartoon Network on Saturday, March 3rd at 10 am (ET, PT). The new CG-animated Green Lantern: The Animated Series, which premiered in November with a special 1-hour event, will kick-off the block as it begins its regular weekly run in the traditional 30-minute format, followed by Young Justice.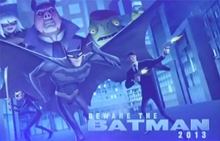 The
DC Nation
block, which originally announced last March (see "
DC Block on Cartoon Network
"), will also contain short features about DC characters and the movies, TV series, and games based on them. It is highly likely that the new CG-animated
Batman
series,
Beware the Batman
(see "
New Batman Animated Series
"), which was announced last October, will join the DC Nation lineup early next year.