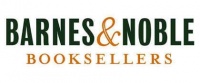 Barnes & Noble grew its sales in the holiday quarter (ending January 28) in both books and games, with digital growing the fastest of all. Same store sales were up 2.8%, after a 7.3% increase in the year ago period. Both reflect the impact of migration from Borders, which was already in trouble during the 2010 holiday season, and totally gone by the 2011 season. Merchandise same store sales were actually up 4.2%, with books up 4% and toys & games up double digits.
Nook business across all segments was up 38% to $542 million, around 23% of Barnes & Noble's total sales. Digital content was up 85%.
B&N announced new Nook pricing, including an 8GB Tablet at $199, and a Nook Color at $169.
Profits were slim, at $52 million for the quarter, or only about 2% of sales in the most profitable quarter of the year. High costs related to investment in the Nook business are the biggest factor in the slim profits.