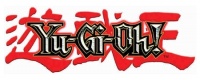 The litigation between 4 Kids and TV Tokyo and Asatsu-DK, Inc. over Yu-Gi-Oh! has been settled, the companies announced on Thursday.
The parties affirmed that 4Kids remains the exclusive licensing agent for merchandise, TV, and home video worldwide except for Asia under the contract in force at the time of the original litigation. A federal bankruptcy judge ruled in January that the agreement was in effect because the attempt to terminate 4Kids (see "
4Kids Sued
") was flawed (see "
4Kids Still Has 'Yu-Gi-Oh
!'"). In the same ruling, the judge said that most of the claims made for amounts due from 4Kids were invalid.
The announcement focused on the property. "The settlement agreement does not constitute an admission by any party of any liability or fault but rather reflects the decision by the parties to work together amicably for the continued success of the Yu-Gi-Oh! property," it said.
4Kids remains in Chapter 11 bankruptcy.