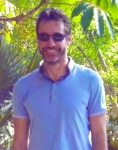 ICv2 talked recently with IDW Publishing CEO and President Ted Adams. In Part 1 of the interview he talks about the state of the market, the fact that digital has become a significant part of the publisher's business, the effect of increasing digital sales on print sales, and digital pricing. In Part 2 Adams talks about his new position at the company, IDW's varied product mix and some of the publisher's major initiatives for 2012. In Part 3 Adams comments on IDW's approach to Judge Dredd, other key licensed titles like Star Trek and the Teenage Mutant Ninja Turtles, as well as the fate of the Locke & Key TV series.
What would you a call your key projects with media tie-ins over the next 12 months?
Luckily all of our key brands are continuing to do well. Our pre-orders are up from an issue to issue basis. The direct market has seen success in a way that I haven't seen in a long, long time. Orders are up, so going from issue #3 to #4--instead of seeing a decline like you would normally expect (and frankly like I've seen in the 20 years that I've been doing this)--right now we're seeing orders going up from issue 3 to 4 and issues 4 to 5. All of our core brands are performing at a great level.
As far as new things we've got coming out, we've got Mars Attacks, which we're really excited about (written by John Layman and drawn by John McCrea). We've got Kiss coming out, which I think will take some people by surprise. And then one we've been working on for years and are really excited about from an editorial standpoint is Judge Dredd and bringing that back into an American-style comic book. I'm not saying that we're going to turn Judge Dredd into an American character, but created comic books primarily for an American audience.
Judge Dredd has been around the States for decades with varying levels of success. How is the IDW approach going to be different?
If you had looked at Turtles before we picked up the brand and re-launched it and had tremendous success with it, you could have said the same thing. The Turtles had been published as comic books and had been around for 20 years and frankly, if you look at the sales of Turtles pre-IDW and post-IDW, it's an extraordinary difference. Turtles has proven to be a brand that there's a giant market for. People wanted really well done comic books and I think that's going to be our same approach to Judge Dredd: come up with an editorial plan that's respectful to the character and brings top notch talent and gets people excited to read those comics.
There's the Judge Dredd movie coming out this year and G.I. Joe: Retaliation coming out this summer.
The other brand that we're launching this year is The Crow, which we're hoping to have success with like we did with Turtles. It has a movie in development.
The other big opportunity for us is Turtles (with a new TMNT cartoon series) coming back to TV this fall.
Doctor Who is another brand where orders have been increasing from issue to issue and the reorders for trade paperbacks are higher than they've ever been. And we have a big Star Trek/Doctor Who crossover. Pre-orders on that book were really strong, too.
I know I just keep saying the same things over and over, but really the direct market reorders and pre-orders have just really been great. I've been doing this for a long time, but the last time I saw this level of excitement and optimism in general was back in the heyday of Death of Superman or launch of Image Comics. I'm not saying numbers are anywhere near what they were in those days, but it does feel like there's this sense of optimism in the industry and the impression that sales are up. If you talk to comic retailers you get a generally positive reaction from them.
I think it's exciting that we have strong comics organizations out there. You've got ComicsPRO, CBIA (Comic Book Industry Alliance) as a retailer forum, you've got NECRA (New England Comic Retailer Association) which is run by two great guys--Larry of Larry's Comics and Ralph at Jetpack. Anytime retailers can get together and have that ability to talk about what's working and not working, I really feel like that's the one part our business that's most challenging: it's made up of all these independent stores, so organizations where they can communicate together and do marketing together is exciting to me.
Locke and Key had a pilot that wasn't picked up. What's the status of that?
That version of the TV show is not going to happen but certainly there will be some sort of screen production in the future for Locke and Key. The book has generated lots of interest both for TV and movie, and there's no question that there will eventually be something from an entertainment standpoint based on Locke and Key.
You mentioned doing something with Chris Roberson who has been in news because of what's happening between him and DC, which is part of a broader topic of how publisher have related to the early creators and in current day situations. Where would you place IDW on the spectrum of how it interacts with its creators?
From day one we've been a creator-driven company. The first two creators we published were Steve Niles and Ashley Wood who were very close friends of mine. We try to approach everything, whether it's a licensor or it's a creator, that they see everything. They're involved every step of the way and try legitimately try not to do things without making sure that's it's what either the licensor or the creator wants to do. Not to say that we don't make mistakes, everyone makes mistakes. I'm sure there are people we've disappointed over the years, but I think that if you look at in overall terms, if you were to talk to creators, they would have positive things to say about how we handled their properties. Sometimes things don't sell the way you expect them to sell, but it's never anything other than coming to it from the best intentions and trying to bring the most attention to every property.
We are a creator-focused company in that we're not going to step on your rights or do things that you don't want to do. Let me be clear that I'm not trying to say that in a way that is disparaging to any of my bigger competitors. I have nothing but the utmost respect, particularly for Jim Lee. There wouldn't be IDW without Jim. The four guys who started this company all came from WildStorm and Jim was tremendously helpful in the early days of IDW. I consider Jim a good friend. I don't want to come across as saying that we're better than DC Comics or we treat people better than DC Comics.
Anything else you want to share?
One of the moves that Diamond made in the last six months or so that's got me pretty excited is the hiring of Chris Powell. I don't know his exact title [Executive Director of Business Development—see "
Chris Powell to Diamond
"], but the way his job has been described to me is he is going to help identify markets that are underserved with comic stores, so essentially figure out where there's opportunities to open new comic store locations and encourage successful stores to open new stores in those locations. I think that's a great move, and I think Chris is absolutely the guy to get that job done. I love seeing Diamond do those kinds of things because I think Diamond is the one organization from a global perspective that can go there and help build the business. I'm excited to see what Chris does, and I'm excited to see what other initiatives Diamond has in place this year.
Click here to return to
Part 1
.