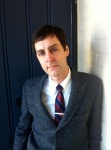 We recently caught up with Image Publisher Eric Stephenson to talk about the comics market and Image's place in it. In Part 1 of this three part interview, Stephenson talks about his view of the comics market, including the revelation that Saga #1's four printings now total around 70,000 copies, and discusses what numbers are revealed and what they tell us. In
Part 2
, Stephenson talked about the digital and graphic novel portions of the market, and reveals that digital is now a "double digit percentage" of Image's sales. And in Part 3, Stephenson talked about what makes Image unique, and argues that "over the last 20 years, you can't point to anything new that has been created by Marvel and DC that's had any lasting impact."
What's your view of the comics market today and how it's changed over the last year?

Would say it's a good view. As I've been prone to say over the last several months and over the last several years, our sales have been increasing for a while now and this year more than ever. My perspective is that there are a lot of people looking to buy comics.
Is that Image, the market or both?

I'll put it to you this way. There have been instances when we've had a great month and then when market share comes out, somebody's ahead of us in market share (be it IDW or Dark Horse), and they're well ahead of us. We've had a great month; they must have had a great month. I don't think it's just us. Obviously it's not across the board, but I do think there's growth in the market in various places. I think a lot of that growth is coming from new creativity as opposed to some of the stuff that's been around forever.
We report only U.S. numbers, but you see numbers for all of your territories and you see them for longer periods. We get a snapshot of a month that doesn't capture all the reorders. Can you give some examples in things you see in terms of sales overall vs. what's reported for the U.S. and Canada?
It's confusing to me. We get initial orders [from Diamond] and those are not broken down by U.S/U.K., it is all one lump. That is how that information is delivered to us. And that number alone is typically different from what you have when [ICv2] reports the numbers. Then we have what we call the FOC (Final Order Cut-off) numbers and that's what we base our print runs on, and those are, again, higher than what you have on your site when you list the numbers.
Just going off of what happens, usually in the space of a month, there seems to be a pretty great difference in how things are being reported. If that's being reported to you as the U.S. numbers as opposed to U.K. numbers, that's not how the numbers come to us. That to me seems a little odd.
Just looking at the example of
The Walking Dead
, it's pretty substantially different from what you're listing the numbers as, and we're not going into months' worth of numbers, because over the last several months, we have typically sold out of the entire inventory of
The Walking Dead
in the first couple of weeks that it's out. So that is for a single month. Sounds like you're not getting much in the way of reorder information or our full numbers.
The Walking Dead
#95, we had at around 34,000 (see "
Top 300 Comics--March 2012
"). You said it sold closer to 37,000. That difference is fairly typical of what we hear is the European portion of the Diamond sales. So that's a believable difference, but it is a difference and it shows the title is stronger than what is being shown in just the U.S. numbers.
I guess, but that's not the only instance. I do know that in terms of some of the other things, if the difference is as high as what it is, that isn't always what our U.K. numbers would be.
U.K. numbers are actually very, very small compared to U.S. numbers.
Well the percentage of sales that are in the UK varies, depending on genre, creators, and a bunch of other stuff.

Right.
On some things it could be 20% on other things it could be 5%, so yes, there's considerable variation there.
I would love an explanation of why those numbers, including Diamond UK, aren't reported. They're reported to publisher. When we get our numbers from Diamond, it is not broken down by channel; it is "here is a lump number." Why we would be provided one number and reporting for sales would be different, doesn't make a lot of sense to me.
That's something you'd have to talk to Diamond about. The indexes are based on sales from their U.S. operations and that's the way it's been for as long as we've been doing this reverse-engineering of the numbers.
We should get them to change that.

We have mixed feelings about that. It's nice to have a territory number and a world number from Diamond wouldn't include all English language sales because it wouldn't include the material that's licensed to other publishers for other countries. The bigger numbers help understand the scale of the title, but it's also nice to have a territory number. Both would be ideal.
I think that's right.

What kind of success have you seen with Saga?
It's been our biggest launch of the year so far. We just announced a fourth printing on that. Orders for the first printing were very good, and we overprinted on that, and we were totally blown away by how great demand actually was. By the time the books reached the shelves, the inventory that we'd printed for reorders had totally been exceeded.
I tend to be pretty conservative with second printings because there's really no way of knowing how fast you're going to reach saturation on something. The goal is not to be sitting on stock at Diamond. We did twice what we normally do on a second printing, and by the time that reached the stores, we had orders for twice what we had printed, which is kind of ridiculous for a second printing. We did a third where we went higher, and so far we haven't been able to keep up with demand on the first issue with that.
What's the total printing so far?
We're getting to the 70,000 mark, and that's in addition to really strong digital numbers on the book too, which I find heartening in terms of the conversation of print vs. digital.
A lot of the books that we've been going back to press on for 2012 launches, we're also seeing really great numbers on the digital side of things. It's not just people saying "I'm going to get this digital and I'm not going to buy print." It seems very clear that there are two audiences being satisfied depending on the format.
Click here for Part 2
.