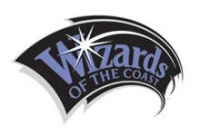 Hasbro released its Q2 results Monday, and although sales and earnings were down, the company's earnings were better than expected and once again Wizards of the Coast was a key factor in that performance. WotC contributed in two ways: sales of
Magic: The Gathering
continued to grow (as they did in Q1, see "
'Magic' Up 40% in Q1
"), and its growth contributed to better margins than expected because WotC's margins are better than the rest of the company's.
Duel Masters
(sold as
Kaijudo
in the U.S. and
Duel Masters
in Japan) sales were also mentioned as contributing to WotC's sales performance. WotC's sales increases were not enough to offset declines in other Hasbro games; the category was down 8%.
The Boys category was also down, by 16%, with Beyblades and Transformers leading the declines. Avengers toys were described as ahead of projections, as were Marvel toys over-all.
One other tidbit from the conference call: the company said that a Lucasfilm
Star Wars 3D
event next year was expected to drive some sales, and that it will be announced at
Star Wars Celebration
in August. Lucasfilm released
Star Wars:
Phantom Menace
, the first of its films to be released in 3D, earlier this year (see "
'Star Wars' Super Bowl Trailer
").