NYCC News: At the New York Comic Con Kodansha USA announced the 2013 release of a hugely-anticipated Sailor Moon Art Book as well as the acquisition of the licenses for three major manga series that will make their debuts from Kodansha in 2013, as well as the 2013 publication of omnibus editions of previously released titles Air Gear (first omnibus volume due May, 2013) and Tokyo Mew Mew ala Mode (first omnibus volume set for November 2013).
Kodansha spokesperson Dallas Middaugh told ICv2 that the Sailor Moon Art Book will be released simultaneously in seven countries, though the exact month of the release is still to be determined. This volume, which celebrates the 20th anniversary of Naoko Takeuchi's classic magical girl manga series, will contain Takeuchi's art from five Sailor Moon art books that have been released in Japan as well as some additional art created especially for this volume. The Sailor Moon Art Book will be deluxe full color trade paperback with a dust jacket.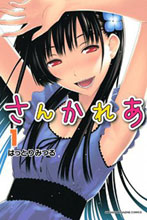 The new manga licenses announced by Kodansha including Makoto Yukimura's
Vinland Sag
a
, an October-shipping historical
shonen
manga series set in Viking-controlled England in the early 11th centure from the creator of the classic
Planetes
manga,
Sankarea: Undying Love
, a
shonen
romantic comedy written and illustrated by Mitsuru Hattori about a zombie girl and the zombie-obsessed teen who loves her, and
No. 6
, the only
shojo
title among the new series, an adaptation by Atsuko Asano of a 9-volume series of science fiction novels by Asano that take place in an "ideal and perfect city" known only as No. 6.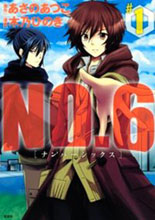 Kodansha also announced that it was greatly speeding up the release of new volumes of
Fairy Tail,
the popular
shonen
series by Hiro Mashima (previously published here by Del Rey and then taken over by Kodansha) that Kodansha plans to speed up with a new volume releasing every month starting in March (with Vol. 24). Starting in March Kodansha will accelerate the pace even more on the digital side by releasing two volumes of
FairyTail
per month in the digital format.