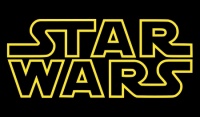 A screenwriter has already produced a 40- to 50-page treatment for
Star Wars Episode 7
, the first of the new trilogy that was announced in connection with the Disney acquisition of Lucasfilm (see "
Disney Acquires Lucasfilm!
"), according to
Vulture
. Michael Arndt, who won an Oscar
for Little Miss Sunshine
and was nominated for
Toy Story 3
, has completed his treatment and is the leading candidate to pen the full script, according to the report.
The treatment is going to be pitched to top directors including Brad Bird (Mission Impossible: Ghost Protocol), Steven Spielberg, and J.J. Abrams.
The studio hopes to get the three central stars from the first film to play the characters much older: Harrison Ford, Carrie Fisher, and Mark Hamill.
The Vulture story is based on information from "informed sources," with no direct comment from any of the people involved, so should probably be taken with a grain of salt until confirmed, although Vulture is usually reliable.